Overview of activities implemented in the process of adapting the cities of Gdańsk and Gdynia to contemporary urban mobility trends
Keywords:
city logistics, smart city, smart mobility, urban mobility, mobility as a service, Gdańsk, Gdynia, Gdynia a smart city, Gdańsk a smart city, white paper on transport, sump, sustainable transport, sustainable urban mobility plan
Abstract
Since 2011, several dozen EU cities have implemented solutions to meet the requirements of the White Paper on Transport. However, the White Paper does not provide for the rapid technological progress. This progress has popularized smartphones with continuous access to the Internet, which in turn has allowed to create applications that make people's lives in the city easier. A city with the possibility of interactive use of aggregated data to meet the needs related to living and functioning in the city, is called a smart city. The European Commission has created an additional mechanism to encourage local authorities to take a more comprehensive approach to urban mobility – the Urban Mobility Package – where the focus is on people, not on traffic, as is the case with traditional transport policy-making methods. The article reviews the projects implemented in Gdańsk and Gdynia that are consistent with the idea of sustainable development and are aimed at adapting both cities to the requirements of the European Commission and the changing reality.
Downloads
Download data is not yet available.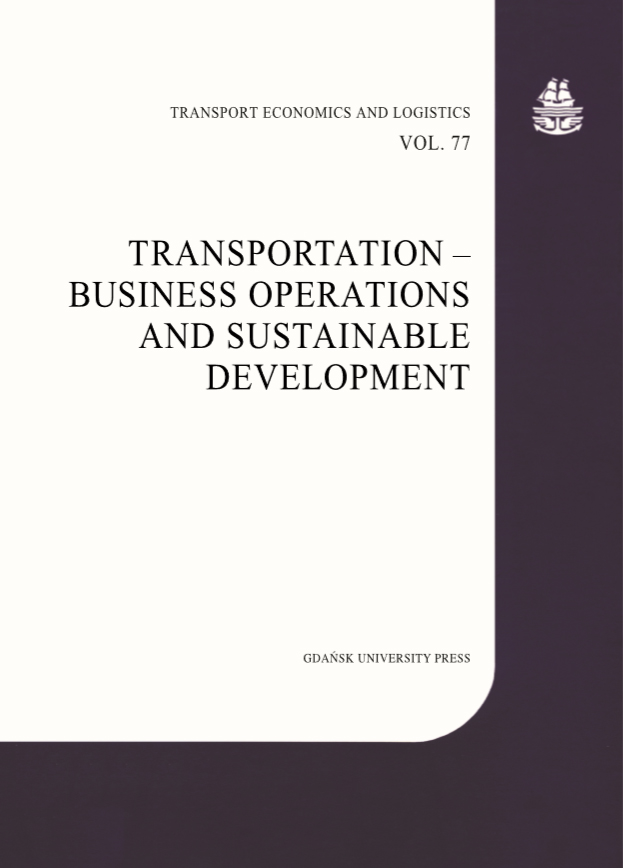 Downloads
How to Cite
Matusiewicz, M. (2018). Overview of activities implemented in the process of adapting the cities of Gdańsk and Gdynia to contemporary urban mobility trends. Transport Economics and Logistics, 77, 83–93. Retrieved from https://czasopisma.bg.ug.edu.pl/index.php/znetil/article/view/2741
Section
Transport development and Performance