Corporate social responsibility of transport companies on the labour market
Keywords:
corporate social responsibility, CSR, labour market, enterprise, transport sector
Abstract
Being a socially responsible company brings about many benefits but is also a challenge. Therefore, every company, especially a transport company should generate organisational behaviour on an internal and external labour market which are positively verified by its current and potential employees. They are the ones who care about the existence of the enterprise and its economic condition. Therefore, the goal of this paper is to present the challenges of corporate social responsibility which determine the freedom of organisational behaviour of transport companies on the labour market.
Downloads
Download data is not yet available.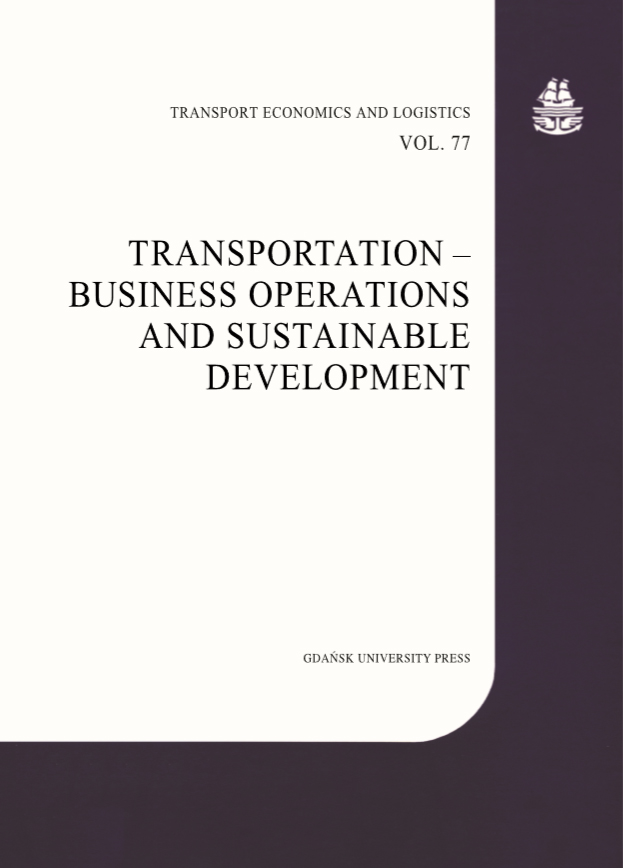 Downloads
How to Cite
Fryca-Knop, J., & Majecka, B. (2018). Corporate social responsibility of transport companies on the labour market. Transport Economics and Logistics, 77, 19–31. https://doi.org/10.26881/etil.2018.77.02
Section
Transport development and Performance