Infrastructure and safety in the Polish railway transport
Keywords:
rail, transport, safety
Abstract
The problem of the transport safety is crucial and is treated as part of the sustainable transport growth policy of the European Union. Safety is one of the key factors which affect the attractiveness of the railway transport, both in regards to the transport of goods and passengers. It is dependent among others on the infrastructure of this transport mode, as the condition of the infrastructure and its parts affects not only the time and comfort of the passengers but also the safety levels of the railway transport. The goal of the article is to analyse how the transport infrastructure affects the safety of the passengers, to characterise the threats and to show the changing trends which lead to the increase of railway transport carriage. Safety threats in the Polish railway transport will be shown in relation to the other European countries as well as the directions of the changes in this matter.
Downloads
Download data is not yet available.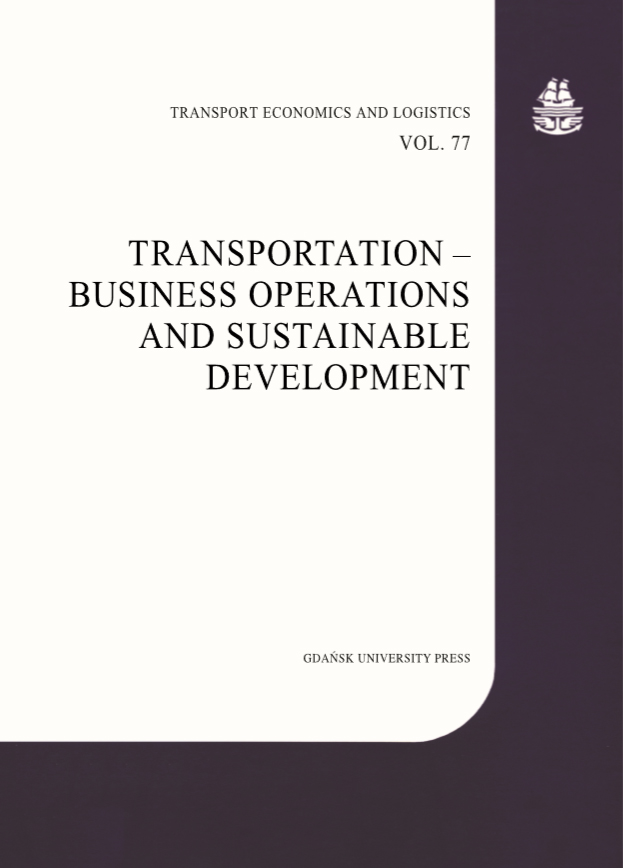 Downloads
How to Cite
Wulgaris, P., & Wojewódzka-Król, K. (2018). Infrastructure and safety in the Polish railway transport. Transport Economics and Logistics, 77, 131–142. https://doi.org/10.26881/etil.2018.77.13
Section
Transport development and Performance