Plastik i jego oddziaływanie na środowisko
Słowa kluczowe:
plastik, mikroplastik, zanieczyszczenie środowiska
Downloads
Download data is not yet available.
Bibliografia
Amélineau, F., Bonnet, D., Heitz, O., Mortreux, V., Harding, A. M., Karnovsky, N., Gremillet, D. 2016. Microplastic pollution in the Greenland Sea: Background levels and selective contamination of planktivorous diving seabirds. Environmental Pollution, s.219, 1131-1139.
Barnes, D. K., Galgani, F., Thompson, R. C., & Barlaz, M. (2009). Accumulation and fragmentation of plastic debris in global environments. Philosophical Transactions of the Royal Society B: Biological Sciences, 364(1526), s.1985-1998.
Besseling, E., Foekema, E. M., Van Franeker, J. A., Leopold, M. F., Kühn, S., Rebolledo, E. B., Koelmans, A. A. 2015. Microplastic in a macro filter feeder: humpback whale Megaptera novaeangliae. Marine pollution bulletin, 95(1), s.248-252.
Botterell, Z. L., Beaumont, N., Dorrington, T., Steinke, M., Thompson, R. C., & Lindeque, P. K. 2019. Bioavailability and effects of microplastics on marine zooplankton: A review. Environmental Pollution, 245, s.98-110.
Browne, M. A., Dissanayake, A., Galloway, T. S., Lowe, D. M., & Thompson, R. C. 2008. Ingested microscopic plastic translocates to the circulatory system of the mussel, Mytilus edulis (L.). Environmental science & technolog y, 42(13), s.5026-5031.
Day, R. H., Wehle, D. H. S., & Coleman, F. C. 1985. Ingestion of plastic pollutants by marine birds. In Proceedings of the Workshop on the Fate and Impact of Marine Debris, 2, s.344-386.
Galloway T.S., Cole M., Lewis C. 2017. Interactions of microplastic debris throughout the marine ekosystem, Nature Ecology & Evolution, 1(5), s.1-8.
Hall, N. M., Berry, K. L. E., Rintoul, L., & Hoogenboom, M. O. 2015. Microplastic ingestion by scleractinian corals. Marine Biolog y, 162(3), s. 725-732.
Jambeck, J. R., Geyer, R., Wilcox, C., Sigler, R.T., Perryman, M., Andrady, A., Narayan, R., Law, L. K. 2015. Plastic waste inputs from land into the ocean. Science, 6223, s.768-771.
Koelmans, A. A. 2015. Modeling the role of microplastics in bioaccumulation of organic chemicals to marine aquatic organisms. A critical review. In Marine anthropogenic litter Wydawnictwo Springer, Cham., s.309-324.
Reisser, J., Shaw, J., Wilcox, C., Hardesty, B. D., Proietti, M., Thums, M., & Pattiaratchi, C. 2013. Marine plastic pollution in waters around Australia: characteristics, concentrations, and pathways. PloS one, 8(11).
Teuten, E. L., Saquing, J. M., Knappe, D. R., Barlaz, M. A., Jonsson, S., Björn, A., & Ochi, D. 2009. Transport and release of chemicals from plastics to the environment and to wildlife. Philosophical Transactions of the Royal Society B: Biological Sciences, 364(1526), 2027-2045.
Wilczyńska-Michalik, W., Borek, K., & Michalik, M. 2019. Cząstki mikroplastiku w powietrzu atmosferycznym w Krakowie. Aura.
Źródła internetowe:
WWF- World Wide Fund for Nature https://www.wwf. org.au/news/blogs/how-many-birds-die-from-plastic- -pollution#gs.39y9xp[Dostęp w Internecie 23.04.2020]
Europejska Agencja Chemikaliów, https://echa.europa.eu/pl/candidate-list-table[Dostęp w Internecie 23.04.2020]
IARC, https://www.iarc.fr/[Dostęp w Internecie 23.04.2020]
https://www.scopus.com/home.uri[Dostęp w Internecie 23.04.2020]
http://naukawpolsce.pap.pl/aktualnosci/news%2C78619%2Cbadanie-niepokojaca-ilosc-chemikaliow-z-plastiku-w-organizmach-dzieci.html[Dostęp w Internecie 23.04.2020]
http://sigma-not.pl/publikacja-122133-czastki-mikroplastiku-w-powietrzu-atmosferycznym-w-krakowie-aura-2019-9.html[Dostęp w Internecie 23.04.2020]
http://okinawa-turtles.com/?p=168[Dostęp w Internecie 23.04.2020]
https://phys.org/news/2018-03-pacific-plastic-dump- -larger.html[Dostęp w Internecie 23.04.2020]
https://www.dw.com/en/european-parliament-votes-for-ban-on-single-use-plastic/a-46016607[Dostęp w Internecie 23.04.2020]
https://static1.squarespace.com/static/5522e85be4b0b65a7c78ac96/t/5ab9837c70a6adbe9b66957a/1522107283213/PPC_BannedList2-downloadable.pdf[Dostęp w Internecie 23.04.2020]
https://www.sciencedirect.com/science/article/ pii/S0269749118333190#bib6[Dostęp w Internecie 23.04.2020]
https://pl.wikipedia.org/wiki/Wielka_Pacyficzna_Plama_%C5%9Amieci[Dostęp w Internecie 23.04.2020]
http://www.frp.lodz.pl/wp-content/uploads/2019/07/ Plastik-w-%C5%9Brodowisku-prof.-dr-hab.-B.Bukowska.pdf[Dostęp w Internecie 23.04.2020]
https://marinedebris.noaa.gov/info/patch.html[Dostęp w Internecie 23.04.2020]
https://response.restoration.noaa.gov/about/media/ debunking-myths-about-garbage-patches.html[Dostęp w Internecie 23.04.2020]
https://www.green-projects.pl/skad-sie-bierze-mikroplastik-problemem-dla-srodowiska/[Dostęp w Internecie 23.04.2020]
http://naukawpolsce.pap.pl/aktualnosci/news%2C29224%2Cwwf-ostrzega-w-dniu-ziemi-przez-plastik-w-morzach-gina-miliony-zwierzat.html[Dostęp w Internecie 23.04.2020]
https://www.merieuxnutrisciences.com/pl/jakosc- -i-bezpieczenstwo-zywnosci/badania-zywnosci/ oznaczanie-substancji-per-i-polifluoroalkilowych-pfas- -w-opakowaniach-do-zywnosci-i-w-zywnosci[Dostęp w Internecie 23.04.2020]
http://samouczek.info/co-mozna-zrobic-z-plastikowych-butelek-zaskakujace-pomysly-do-domu-i-ogrodu https://losyziemi.pl/[Dostęp w Internecie 23.04.2020]
https://pl.wikipedia.org/wiki/Plik:Polska_kontur_ bialy.png,https://pl.wikipedia.org/wiki/Wielka_Pacyficzna_Plama_%C5%9Amieci#/media/Plik:North_Pacific_Subtropical_Convergence_Zone.jpg/[Dostęp w Internecie 23.04.2020]
https://echa.europa.eu/pl/candidate-list-table[Dostęp w Internecie 23.04.2020]
https://www.nationalgeographic.co.uk/environment- -and-conservation/2019/12/why-do-ocean-animals-eat- -plastic[Dostęp w Internecie 23.04.2020]
shttps://www.se.pl/wiadomosci/swiat/kto-daje-te- -plame-aa-6qqf-FVBT-Ebib.html[Dostęp w Internecie 23.04.2020]
https://journals.plos.org/plosone/article%3Fid=10.1371/journal.pone.0111913[Dostęp w Internecie 11.06.2020]
https://www.szkolnictwo.pl/szukaj,Bakelit[Dostęp w Internecie 11.06.2020]
https://europa.eu/european-union/about-eu/agencies/ echa_pl[Dostęp w Internecie 26.06.2020]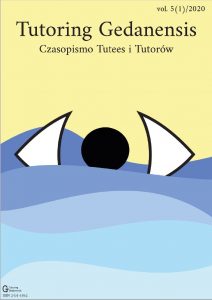 Pobrania
Jak cytować
Jagiełowicz, P. (2020). Plastik i jego oddziaływanie na środowisko . Tutoring Gedanensis, 5(1), 29–35. Pobrano z https://czasopisma.bg.ug.edu.pl/index.php/tutee/article/view/5853