Oddramatyzowanie akcji i antyklimaks w kinie współczesnym
Jacek Ostaszewski

Uniwersytet Jagielloński
Słowa kluczowe:
dedramatisation of film action, anti-climax in the feature film
Abstrakt
The paper discusses the influence of modernist aesthetics on the changes in the dramatic structure of film. In the films analysed by the author, the typical tricks for the classical model, such as dramatisation of action and climax as the classic denouement, are etiolated, turning into their antitheses: de-dramatising of action and anti-climax. On the examples of films such as: The Four Hundred Blows by F. Truffaut, The Adventure by M. Antonioni, Gran Torino by C. Eastwood, The Mist by F. Darabont, Smoke by W. Wang, and Three Monkeys and Once Upon a Time in Anatolia by N.B. Ceylan, the author demonstrates the functions and artistic potential of denouements which shift attention from action to characters and leave the viewer with the dilemma of an "open" ending.
Bibliografia
Allardyce, N. (1962). Dzieje dramatu. Od Aischylosa do Anouilha (tłum. H. Krzeczkowski, W. Niepokolczycki, J. Nowacki). T. 2. Warszawa: PIW.
Altman, R. (2008). A Theory of Narrative. New York: Columbia University Press.
Arystoteles (1983). Poetyka (tłum. H. Podbielski). Wrocław: Zakład Narodowy im. Ossolińskich.
Benson-Allott, C. (2013). Questioning Causality, Climax, and Closure "Europa Report" (Sebastian Cordero, 2013). "Film Quarterly", Vol. 67, No. 1.
Berliner, T. (2010). Hollywood Incoherent: Narration in Seventies Cinema. Austin: University of Texas Press.
Bordwell, D. (2002). Intensified Continuity Visual Style in Contemporary American Film. "Film Quarterly", Vol. 55, No. 3.
Cağlayan, O. E. (2014). Screening Boredom: The History and Aesthetics of Slow Cinema. Rozprawa doktorska. University of Kent. http://kar.kent.ac.uk/43155/ (dostęp 05.05.2017).
Ebert, R. (2008). Gran Torino. http://www.rogerebert.com/reviews/gran-torino-2008 (dostęp: 30.04.2017).
Esslin, M. (1976). Znaczenie absurdu (tłum. P. Bikont). "Pamiętnik Literacki", z. 3.
Fabe, M. (2004). Closely Watched Films: An Introduction to the Art of Narrative Film Technique. Berkeley–Los Angeles–London: University of California Press.
Flanagan, M. (2008). Towards an Aesthetic of Slow in Contemporary Cinema. "16/9", No. 29.
Gołuński, T. (2008). François Truffaut: między pożądaniem a żałobą, [w:] A. Helman, A. Pitrus (red.), Autorzy kina europejskiego. Krakow: Rabid.
Hughes, H. (2009). Aim for the Hearth: The Film of Clint Eastwood. London–New York: I.B. Tauris & Co.
Lubelski, T. (2000). Nowa Fala. O pewnej przygodzie kina francuskiego. Krakow: Universitas.
Markiewicz, H. (1974). Parodia i inne gatunki literackie, [w:] H. Markiewicz, Nowe przekroje i zbliżenia. Warszawa: PIW.
Ostaszewski, J. (2015). Nowe kino, nowa narracja, [w:] T. Lubelski, I. Sowińska, R. Syska (red.), Kino epoki nowofalowej. Historia kina. T. 3. Krakow: Universitas.
Proszyński, A. Mglisty pejzaż z potworami w tle. http://matematyka.ukw.net.pl/ap/ www. fantastyka. wortale.net/732-Mgla---Mglisty-pejzaz-z-potworami-w-tle---filmy-fantastyka.html (dostęp: 22.05.2017).
Schatz, T. (1981). Hollywood Genres. New York: Random House.
Syska, R. (2014). Filmowy neomodernizm. Krakow: Avalon.
Szondi, P. (1976). Teoria nowoczesnego dramatu 1880-1950 (tłum. E. Misiołek). Warszawa: PIW.
Tornqvist, E. (1996). The Strindbergian One-Act Play. "Scandinavian Studies", Vol. 68, No. 3.
Treber, K. (2005). Auf Abwegen. Episodischen Erzählen im Film. Remscheid: Gardez! Verlag.
Wesstein, U. (1966). Parody, Travesty, and Burlesque: Imitation with Vengeance, [w:] F. Jost (red.), Proceedings of the Fourth Congress of the International Comparative Literature Association. The Hague: Mouton.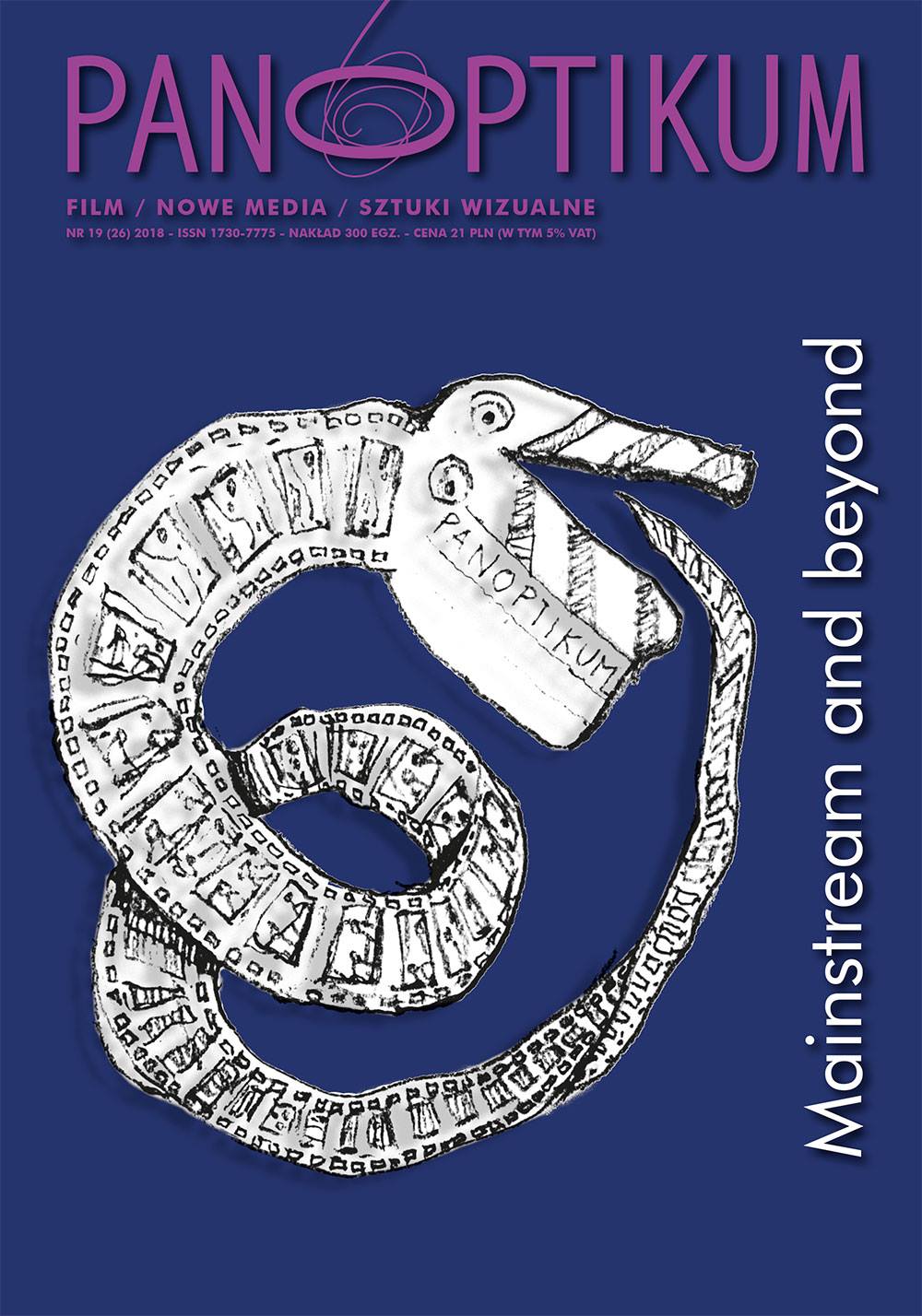 Jak cytować
Ostaszewski, J. (2018). Oddramatyzowanie akcji i antyklimaks w kinie współczesnym. Panoptikum, (19), 80-94. https://doi.org/10.26881/pan.2018.19.06