Rozwój złożonej narracyjności w amerykańskich serialach
Słowa kluczowe:
współczesny serial, narracyjna złożoność, dramat jakościowy, narracja ciągła
Abstrakt
Modern television series are a product of quality television and thus significantly differ from the models that have been deeply rooted in serial culture since the very beginning of the media's existence. At that time, the dominating category constituted series with an episodic structure closed within one episode. Nowadays, the dominant format is the narrative continuity.
The text aims to show the series in which the creators used innovative solutions as a result of which a new narrative paradigm was formed, described as a "narrative complexity". The article briefly analyzes various series genres: soap operas, sitcoms and postmodernist series. All the examples cited represent a different types of multi-threaded balance, that affects the evolution of narrative patterns.
Downloads
Download data is not yet available.
Bibliografia
Bal, M. (2013). Narratologia. Wprowadzenie do teorii narracji (przekład zespołowy pod redakcją E. Kraskowskiej i E. Rajewskiej). Kraków: Wydawnictwo Uniwersytetu Jagiellońskiego.
Borowiecki, A. (2017). Trzyaktowa budowa głównych wątków serialowych jako podstawowy element konstrukcji współczesnego serialu dramatycznego. "Kultura i historia", nr 32.
Feuer, J. (1984). Melodrama, Serial Form and Television Today. "Screen", vol 25, Issue 1.
Feuer, J. (1986). Narrative Form in American Network Television, [w]: C. MacCabe (red.), High Theory/Low Culture. Manchester: Manchester University Press.
Feuer, J. (1998). Badanie gatunków a telewizja, [w]: R. C. Allen (red.), Teledyskursy. Telewizja w badaniach współczesnych. Kielce: Zumacher.
Feuer,J.(2007). Defining Quality Aesthetics, Form, Content HBO and the Concept, [w]: J. McCabe, K. Akass (red.), Quality TV: Contemporary American Television and Beyond. Londyn: I.B. Tauris.
Hagedorn, R. (1995). Doubtless to be Continued. A Brief History of Serial Narrative, [w]: R.C. Allen (red.), To Be Continued… Soap Operas around the World. New York: Routledge.
Kozloff, S. (1998). Teoria narracji a telewizja, [w]: R. C. Allen (red.), Teledyskursy. Telewizja w badaniach współczesnych. Kielce: Zumacher.
Lewandowska, Z. (2015). Złożoność współczesnego serialu telewizyjnego na przykładzie Breaking Bad Vince'a Giligana. "Images", vol. XVI, nr 25.
Mittell, J (2006). Narrative Complexity in Contemporary American Television. "The Velvet Light Trap: A Critical Journal of Film and Television", no. 58.
Mittell, J. (2015). Complex TV. The Poetics of Contemporary Television Storytelling. New York: University Press.
Mittell, J. (2011). Perspective. Scholar Jason Mittell on the Ties Between Daytime and Primetime Serials, [w]: S. Ford, A. De Kosnik, C. Lee Harrington (red.), The Survival of Soap Opera. Transformations for a New Media Era. Jackson: University Press of Mississipi.
Mittell, J. (2011). Złożoność narracyjna we współczesnej telewizji amerykańskiej, (tłum. D. Kuźma), [w:] T. Bielak, M. Filiciak, G. Ptaszek (red.), Zmierzch telewizji? Przemiany medium. Antologia. Warszawa: Scholar.
Newman, M. Levine, E. (2012). Legitimating Television: Media Convergence and Cultural mStatus.NY: Routledge.
Nielsen ratings for The X Files. https://en.wikipedia.org/wiki/The_X-Files#Nielsen_ra- tings, (dostęp: 12.01.2018).
Potts K. (2014). 25 Things You Never Knew About 'Hill Street Blues. One of TV's Most Influential Dramas.https://www.yahoo.com/entertainment/blogs/tv-news/25-things-you-never-knew-about--hill-street-blues---one-of-tv-s-most-influential-dramas-234540506.html (dostęp: 15.10.2018).
Racięski, B. (2016). W poprzednim sezonie… Krótka historia amerykańskiego serialu telewi- zyjnego. "Zeszyty Prasoznawcze" T. 59, nr 1 (225).
Syska, R. (2010). Słownik filmu. Kraków: Krakowskie Wydawnictwo Naukowe.
Thompson, K. (2003). Storytelling in Film and Television. Cambridge: Harvard University Press.
Thompson, R. (1997). Television's Second Golden Age: From Hill Street Blues to ER. New York: The Continuum.
Uszyński, J. (2004). Telewizyjny pejzaż genologiczny. Warszawa: Akademia Telewizyjna.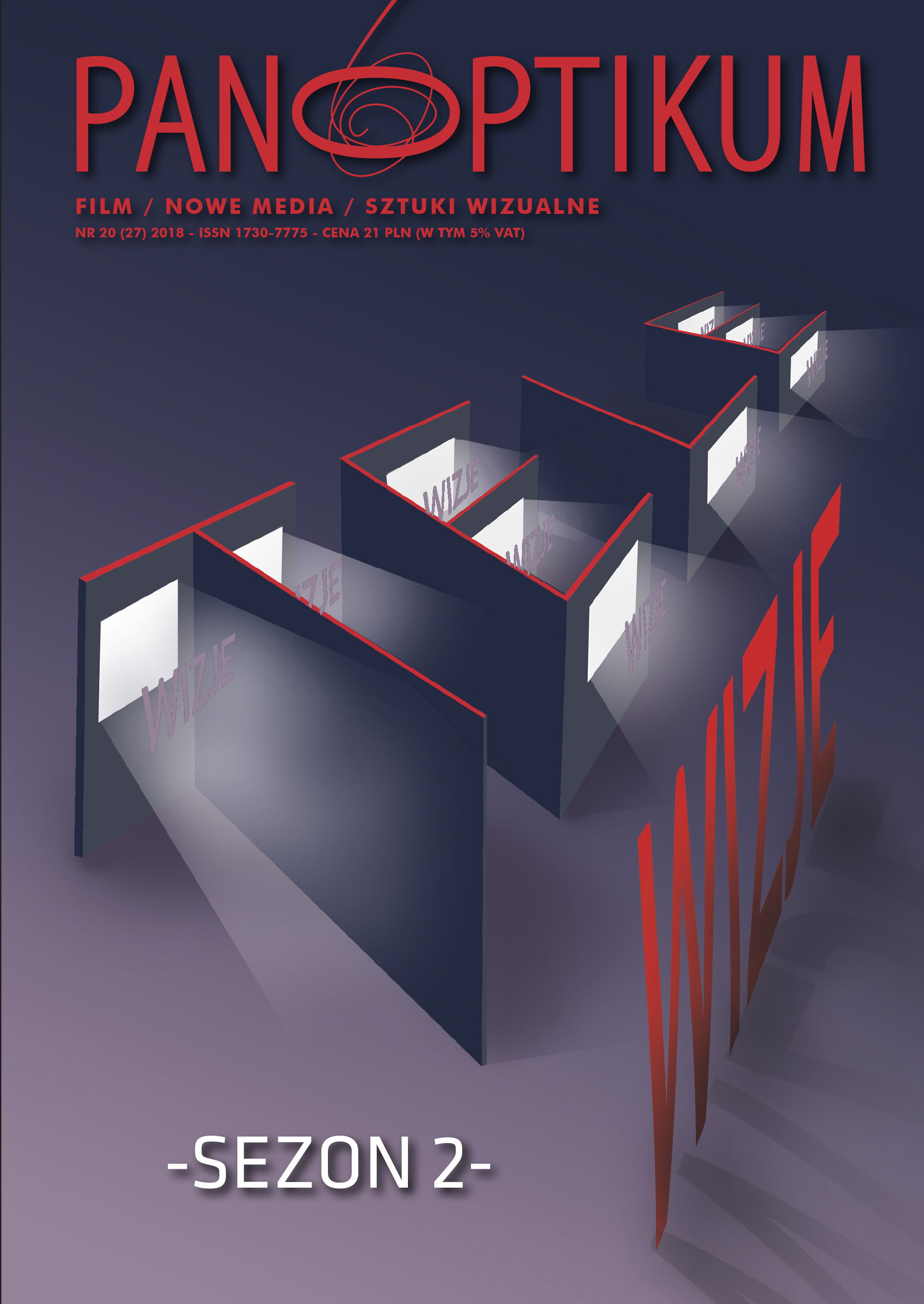 Pobrania
Jak cytować
Borowiecki, A. (2018). Rozwój złożonej narracyjności w amerykańskich serialach. Panoptikum, (20), 83–94. https://doi.org/10.26881/pan.2018.20.05