The Other Sex of Polish Cinema. The Contribution of Female Filmmakers to Feature Film Production in the People's Republic of Poland
Słowa kluczowe:
women's cinema, women's studies, production culture, Polish film, production studies
Abstrakt
The paper is dedicated to the Polish female filmmakers – contributors to feature film production from the period 1945–1989 in the Polish state film industry. The theoretical framework is based on women's studies and production studies. Author presents and comments on the numbers from the quantitative research, including credits of feature films production, divided into key positions: director, scriptwriter, cinematographer, music, editor, production manager, set designer and assistant director, costume designer. The results are presented in graphics and commented in 5 years blocs. The analysis leads to the conclusions describing the specificity of emancipation in socialist Poland in the area of creative work.
Downloads
Download data is not yet available.
Bibliografia
Caldwell, J.T. (2008). Production Culture: Industrial Reflexivity and Critical Practice in Film and Television. New York: Duke University Press.
Ciechomska, M.; Roszkowska, D. (1986). Kino źle obecne. "Kino", no. 10.
Falkowska, J. (2003). Agnieszka Holland, Barbara Sass and Dorota Kedzierzawska in the World of Male Polish Filmmaking [in:] Women Filmmakers: Refocusing, ed. J. Levitin, J. Plessis and V. Raoul. Vancouver: University of British Columbia Press.
Hock, B. (2012). Coming into Age/ncy: Women in Filmmaking – The Hungarian Case. "Ilu- minace" vol. 24, no. 4.
Hock, B. (2010). Sites of Undoing Gender Hierarchies: Women and/in Hungarian Cinema (Industry). "Medijska istraživania / Media research", vol.16, no. 1.
Horoszczak, A. (1984). Rzecz o rozsypanych paciorkach (rec. filmu Bluszcz). "Kino", no. 8.
Iordanova, D. (2003). Cinema of the Other Europe: The Industry and Artistry of East Central European Film. London: Wallflower.
Iskierko, A. (1969). Czy istnieją filmy męskie i damskie?. "Magazyn Filmowy", no. 10.
Kael, P. (1963). Circles and Squares. "Film Quarterly", vol. 16, no. 3.
Ostrowska, E., Mazierska, E. (2006). Women in Polish Cinema. New York: Berghahn.
Quart, B. (1988). Women Directors: the Emergence of New Cinema. New York: Praeger.
Szuster-Kacprzyk, I. (1976). Polskie kino kobiet. "Film na Świecie" no. 7.
Talarczyk, M. (2018). Montażyst(k)a, "Ekrany", no. 5.
Talarczyk, M. (2019). Dobra karta Zespołu Perspektywa [in:] Zebra. 30 lat kręcenia, ed. A. Majer. Warszawa: Studio Zebra.
Talarczyk-Gubała, M. (2013a). Wszystko o Ewie. Filmy Barbary Sass a kino kobiet w drugiej połowie XX wieku. Szczecin: Wydawnictwo Naukowe Uniwersytetu Szczecińskiego.
Talarczyk-Gubała, M. (2013b). Biały mazur. Kino kobiet w polskiej kinematografii. Poznań: Galeria Miejska Arsenał.
Talarczyk-Gubała, M. (2015). Wanda Jakubowska. Od nowa. Warszawa: Wydawnictwo Krytyki Politycznej.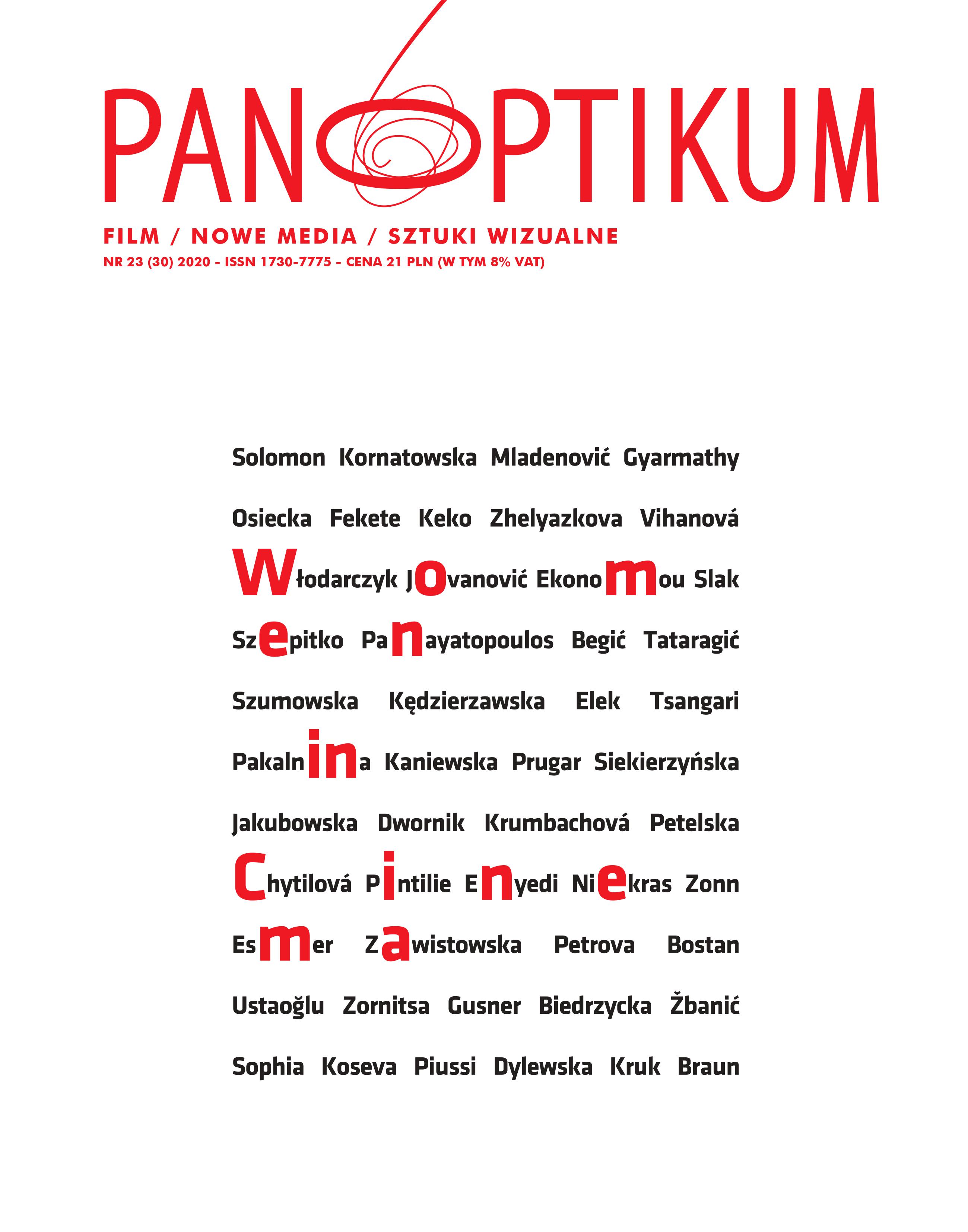 Pobrania
Jak cytować
Talarczyk, M. (2020). The Other Sex of Polish Cinema. The Contribution of Female Filmmakers to Feature Film Production in the People's Republic of Poland. Panoptikum, (23), 24–42. https://doi.org/10.26881/pan.2020.23.02