Warunki prawne, finansowe i organizacyjne w koprodukcji kanadyjsko-polskiej. Przypadek filmu "Przysięga Ireny"
Słowa kluczowe:
production studies, kultura produkcji filmowej, koprodukcja międzynarodowa, dokumenty produkcyjne
Abstrakt
An international film co-production is a unique organisational event that adds prestige to any cinematographic production in the world. It also proves the transnational nature of the art of filmmaking, which is based on developed organisational, legal and financial models. The subject matters of co-produced films are usually universal stories or those commemorating past events that are important for the world's history. One of these is the Second World War, which is still discovering its heroes. The article presents the production history of the making of the film Irena's Vow, about a Polish woman awarded the title of Righteous Among the Nations. The conditions of international film co-productions are analyzed, in the context of financial and organizational assumptions, as well as in the context of geopolitical risks. In doing so, the differences between the production systems in place in Poland and Canada are highlighted.
Downloads
Download data is not yet available.
Bibliografia
Appelgren, Ch., Neumann, P., Sztuka koprodukcji, tłum. M. Grawon. Lublin 2010.
Finney, A., The State of European Cinema. A New Dose of Reality. London 1996.
Grillo, M., Production Management, [w:] The Movie Business Book, ed. J. S. Squire, Third edition. Bershire 2006.
Kupetsky, A., The Social Network: Production Workflow, [w:] The Movie Business Book, ed. J. S. Squire, Fourth edition. London 2016.
Landry, P., Scheduling and Budgeting your Film. A Panic-free Guide. Burlington 2012.
Wąchała, J., ABC Koprodukcji międzynarodowej. Film fabularny, http://kipa.pl/wp-content/uploads/2021/04/ABC-koprodukcji_online-1.pdf, dostęp: 14.11.2022.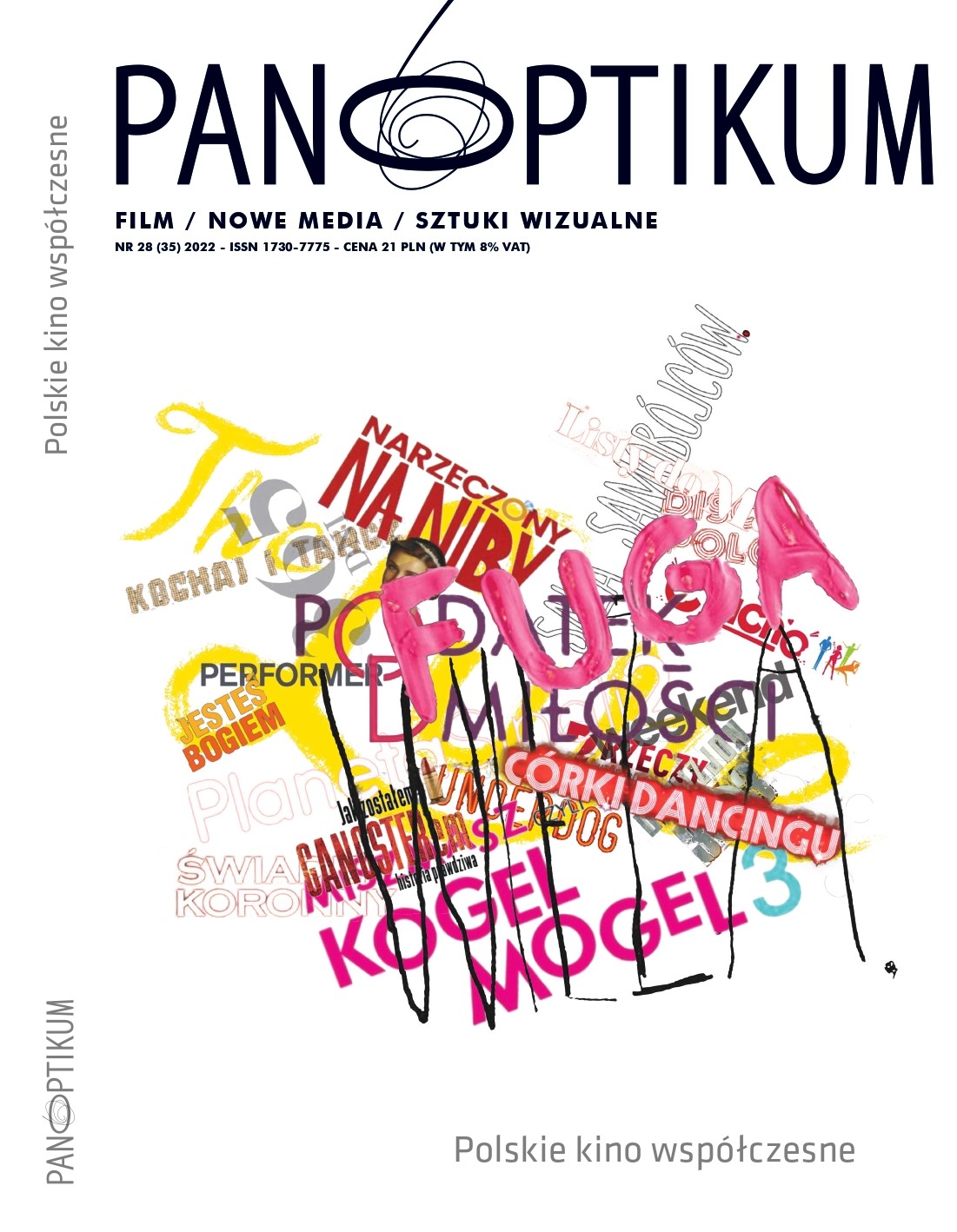 Pobrania
Jak cytować
Kożuchowski, T. (2022). Warunki prawne, finansowe i organizacyjne w koprodukcji kanadyjsko-polskiej. Przypadek filmu "Przysięga Ireny". Panoptikum, (27), 122–140. https://doi.org/10.26881/pan.2022.27.06