Pupils' approach to teachers' role as motivating factor in foreign language classes
Słowa kluczowe:
teachers' competencies, pupils' approach, foreign language
Abstrakt
The article researches the pupils' attitude towards the role of the teacher in the educational process which is revealed through the students-teacher relationships. The study showed that the students appreciate the professional pedagogical and special pedagogical competencies of the foreign language teachers the highest talking of learning and training objectives formulation, the interpretation of training material, the incentive of improvement. Also, students usually appreciate teachers' personal characteristics positively, emphasizing tactful teacher' behaviour, patience, objectivity, sense of humour and appropriate speaking tone. Moreover, it turned out that the schoolchildren feel less secure talking of interaction with teachers: they usually turn to the teachers only for subject matters; they do not always feel free in the classroom. Because of a fear to make a mistake the students do not want to express their views openly as they are not always sure that their opinion is important for their teachers.
Downloads
Download data is not yet available.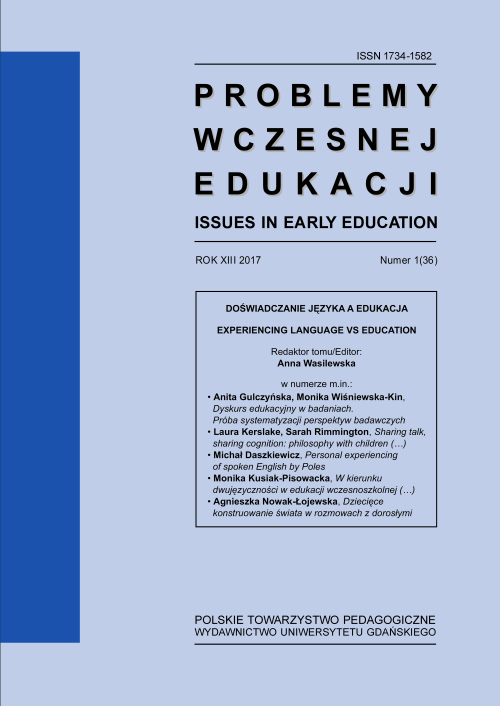 Pobrania
Jak cytować
Pukeviciute, V. J., & Antaneliene, M. . (2017). Pupils' approach to teachers' role as motivating factor in foreign language classes. Problemy Wczesnej Edukacji, 36(1), 101–111. https://doi.org/10.5604/01.3001.0010.2002
Dział
Rozprawy i artykuły