The Kurdish educational curriculum: an unreflected philosophical base
Słowa kluczowe:
the Kurdish region of Iraq, the Kurdish educational curriculum, educational philospohy
Abstrakt
At this point in time, in the Kurdistan Region of Iraq, an educational philosophy underpinning the educational system is being neither reflected upon nor consciously implemented. This serious situation is the subject of this research and will be presented using logical and political explanations as well as analytical methodology. The facts and conclusions included will be assessed for accuracy. The entire contents of the educational plan and curriculum of the Iraqi Kurdistan Region will be explained in a manner that is both understandable and problematized when necessary. Later in the study, the current curriculum and programmes in Iraq, and especially the educational system of Iraq, will be more generally explained and analyzed. At another point, as education and philosophy are discussed, an attempt will be made to determine whether there is any relation between the current educational model and a philosophy. At a final point, the Kurdistan Region of Iraq's educational philosophy is discussed with a view to analyzing its impact, if any, on the educational system and curricula. In addition, the study looks at whether the aim and philosophy of the Kurdistan Region of Iraq's education system is clear and understandable by international standards.
Downloads
Download data is not yet available.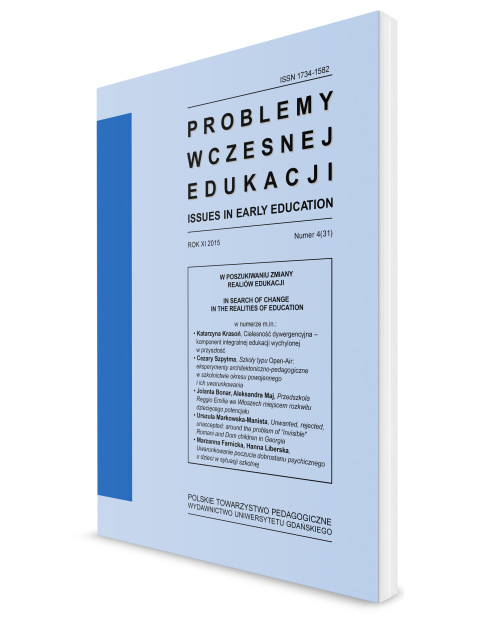 Pobrania
Jak cytować
Hussein Saeed, H. (2015). The Kurdish educational curriculum: an unreflected philosophical base. Problemy Wczesnej Edukacji, 31(4), 122–131. https://doi.org/10.5604/01.3001.0008.5651
Dział
Rozprawy i artykuły