Stepmother and stepson: Duchess Matilda in the power struggle after the death of her husband Barnim I, the Duke of Pomerania
Słowa kluczowe:
Duchy of Pomerania, Duchess Matilda, Duke Barnim I, Duke Bogusław IV, margraves of Brandenburg
Abstrakt
This essay presents the diplomatic relations between the Pomeranian Duke Bogusław IV and his stepmother, Duchess Matilda. Bogusław was the first son of Duke Barnim I and his second wife, Duchess Margaret of Mecklenburg. The first aim is to describe some general information relating to their personal life. Another crucial objective is to explore in greater detail the political situation in the Duchy of Pomerania towards the end of the 13th century and in the early 14th century. This is a complex problem because of the numerous conflicets between Duke Bogusław IV and the Margraviate of Brandenburg. His stepmother, Duchess Matilda, was a daughter of Margrave Otto III of Brandenburg. This fact had an immense influence on their diplomatic relations. In 1295, the Duchy of Pomerania was divided between Duke Bogusław IV and his half‑brother, Otto I. According to this agreement, Bogusław received Wolgast, and Otto Szczecin. The paper shows that in all likelihood Duchess Matilda contributed to this division of the duchy.
Downloads
Download data is not yet available.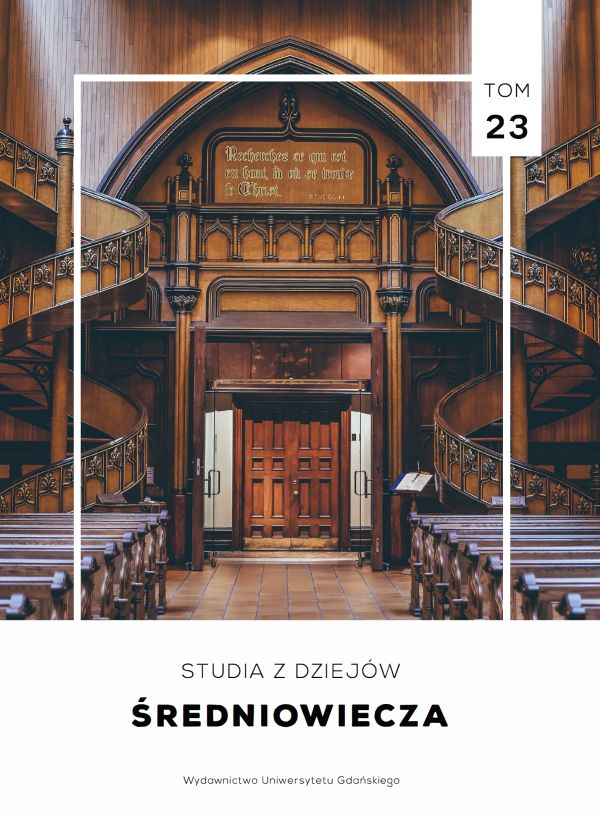 Pobrania
Jak cytować
Freza‑Olczyk, M. (2019). Stepmother and stepson: Duchess Matilda in the power struggle after the death of her husband Barnim I, the Duke of Pomerania. Studia Z Dziejów Średniowiecza, (23), 83–99. https://doi.org/10.26881/sds.2019.23.03