Jedzenie regionalne, lokalne czy "swoje" – tożsamościowy wymiar praktyk jedzeniowych na Podlasiu
Słowa kluczowe:
foodways, Poland, countryside, community, "our" food, identity, tradition, terroir, Podlachia region
Abstrakt
This article explores the connections between identity and foodways of farmers and small-town inhabitants in Eastern Poland, showing that food may serve as a strong metaphor of identity and the way of building ties and upholding community. The main food idioms are linked with the idea of "our" food, food which is local, familiar and familial, and the notions based on the connection with a certain region (terroir), along with with its history, people, environment, taste qualities. These are embedded in the locality and connect ideas of food, health, relationality and moral values (work), which are key building blocks of local identity.
Downloads
Download data is not yet available.
Bibliografia
Appadurai, A. (1988). How to Make a National Cuisine: Cookbooks in Contemporary India. Comparative Studies in Society and History, 30(1), 3–24.
Belasco, W. (2008). Food. Key Concepts. Oxford and New York: Berg.
Bérard, L., Marchenay, P. (1995). Lieux, temps et preuves: la construction sociale des produits de terroir. Terrain, 24, 153–164.
Bourdieu, P. (1972). Outline of a Theory of Practice. Transl. R. Nice. Vol. 16. Cambridge: Cambridge University Press.
Burszta, W.J., Kuligowski, W. (2005). Fast food, slow food, smalec babuni. W: Sequel. Dalsze przygody kultury w globalnym świecie. Warszawa: Warszawskie Wydawnictwo Literackie MUZA S.A.
Camp, Ch. (2003). Foodways. W: S.H. Katz (ed.), Encyclopedia of Food and Culture, t. 2: Food Production to Nuts. New York: Thomson and Gale, 29–31.
Clifford, J. (2000). Kłopoty z kulturą. Dwudziestowieczna etnografia, literatura i sztuka. Warszawa: Wydawnictwo KR.
Demosier, M. (2011). Beyond terroir: territorial construction, hegemonic discourses, and French wine culture. Journal of the Royal Anthropological Institute (N.S.), 17, 685–705.
Dobrowolski, K. (1966). Studia nad życiem społecznym i kulturą. Wrocław–Warszawa–Kraków: Wydawnictwo PAN, Zakład Narodowy im. Ossolińskich.
Egan, J.A., Burton, M.L., Nero, K.L. (2006). Building lives with food: Production, circulation and consumption of Food in Yap. W: R. Wilk (ed.), Fast Food/slow Food: The Cultural Economy of the Global Food System. Lanham: Altamira Press, 31–48.
Fonte, M. (2008), Knowledge, Food and Place. A Way of Producing, a Way of Knowing. Sociologia Ruralis, 48(3), 200–222.
Holtzman, D.J. (2006). Food and Memory. Annual Review of Anthropology, 35, 361–378. Jasiewicz, Z. (1987). Tradycja. Hasło w: Z. Staszczak (red.), Słownik etnologiczny. Warszawa: Państwowe Wydawnictwo Naukowe.
Kleśta-Nawrocka, A., Kleśta-Nawrocki, R. (2016). Rekonstrukcje menonickich specjałów. W: A. Pabian, M. Targowski (red.), Olędrzy – osadnicy znad Wisły. Sąsiedzi bliscy i obcy. Toruń: Fundacja Ośrodek Inicjatyw Społecznych ANRO, s. 157–172.
Kuper, A. (2006). Kultura. Model antropologiczny. Kraków: WUJ.
Laudan, R. (2001). A plea for culinary modernism. Why we should love new, fast, processed food. Gastronomica: The Journal of Food and Culture, 1(1), 36–44.
Montanari, M. (2006). Food is Culture. New York : Columbia University Press. Mroczkowska, J. (2014a). Transformacja życia w śmierć, a śmierci w pokarm. Społeczny wymiar świniobicia w podlaskiej wsi. Maska. Magazyn antropologiczno-społeczno-kulturowy, numer Zwierzę, 22. Kraków: AT Wydawnictwo, 204–213.
Mroczkowska, J. (2014b). "Our food". Foodways and identity of Polish returning migrants from the United States. The Americanist, Thinking food: the functions of food in American culture and society, 29, 139–159.
Olędzki, J. (1961). Doroczne pieczywo obrzędowe północno-wschodniej Polski. "Konteksty. Polska Sztuka Ludowa", 15(1), 3–23.
Preston-Werner, T. (2009). Gallo Pinto: Tradition, Memory, and Identity in Costa Rican Foodways. Journal of American Folklore, 122(483), 11–27.
Rabikowska, M. (2010). The Ritualisation of Food, Home and National Identity among Polish Migrants in London. Social Identities, 16(3), 337–339. Special issue, ed. M. Rabikowska.
Ries, N. (2009). Potato Ontology: Surviving Postsocialism in Russia. Cultural Anthropology, 24(2), 181–212.
Sahlins, M. (1972). Stone Age Economics. Chicago, New York: Aldine Atherton Inc.
Scott, J. (1998). Seeing Like a State: How Certain Schemes to Improve the Human Condition Have Failed. Yale: Yale University Press.
Shils, E. ([1981] 1984). Tradycja, tłum. J. Szacki. W: Tradycja i nowoczesność, wybór J. Kurczewska, J. Szacki. Warszawa: Czytelnik.
Straczuk, J. (2006). Cmentarz i stół. Pogranicze prawosławno-katolickie w Polsce i na Białorusi. Wrocław: Wydawnictwo Uniwersytetu Wrocławskiego.
Sulima, R. (2000). Antropologia codzienności. Kraków: Wydawnictwo Uniwersytetu Jagiellońskiego.
Waszczyńska, K. (2014). Wokół problematyki tożsamości. Rocznik Towarzystwa Naukowego Płockiego, 6, 48–73.
Wieczorkiewicz, A. (2004). Cały świat w zasięgu smaku. O projektach doświadczeń kulinarno-turystycznych. W: M. Jacyno, A. Jawłowska, M. Kempny (red.), Kultura w czasach globalizacji. Warszawa: Wydawnictwo IFIS PAN.
Zubaida, S., Tapper, R. (2000). A Taste of Thyme: Culinary Cultures of the Middle East. London: Tauris Parke Paperbacks.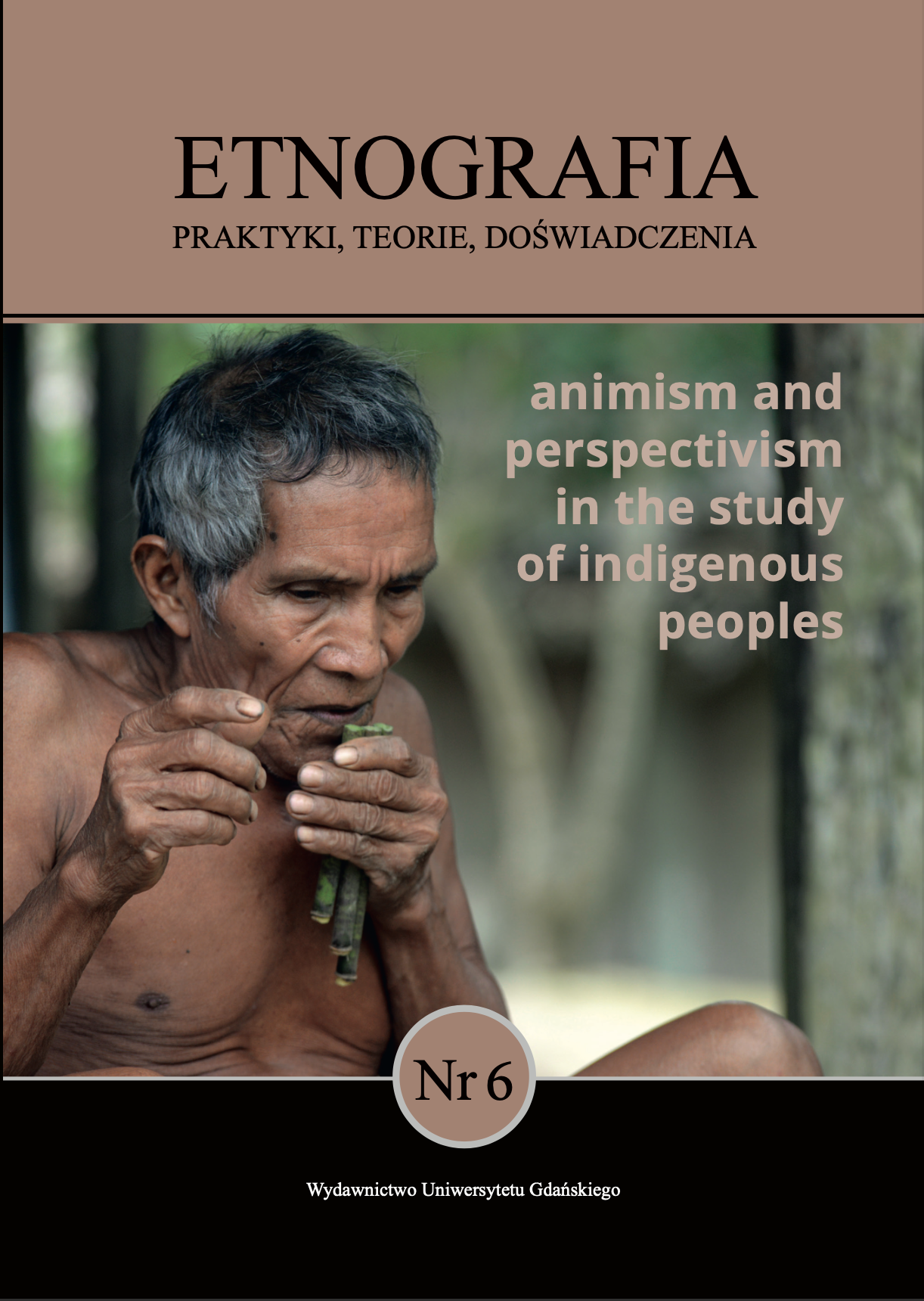 Pobrania
Jak cytować
Mroczkowska, J. . (2020). Jedzenie regionalne, lokalne czy "swoje" – tożsamościowy wymiar praktyk jedzeniowych na Podlasiu. Etnografia. Praktyki, Teorie, Doświadczenia, (6), 219–239. https://doi.org/10.26881/etno.2020.6.11