Spiral, Slasher, and Sequel: Case of "Happy Death Day" (2017) and "Happy Death Day 2U" (2019)
Abstrakt
This article focuses on the films Happy Death Day (2017) and Happy Death Day 2U (2019). Both handle the spiral narrative, which is recognised by the article as a specific storytelling pattern with a protagonist stuck in an iterative segment of space, time and causality – and this protagonist is not only fully aware of this situation but also tries to deal with it. What for other unaware characters is a closed loop is for the protagonist an open experience with an odd number of turns of time spiral. The spiral narrative is known mostly from high-budget films such as Groundhog Day (1993) or Edge Of Tomorrow (2014). Nevertheless, as the article explains, it occurs in dozens of other theatrical films, VOD films, television films or television shows. However, what are the reasons why, when there is an extensive set of works to choose from, does the article take just the doublet of Happy Death Day films? (1) On their example, the article discusses the author's general hypothesis about spiral narrative works as a series of applications of the innovative narrative schema as an aesthetic tool. Such a hypothesis consists of three broader dimensions: (a) the aesthetic dimension, i.e. the spiral schema as a part of the art work; (b) the creative dimension, i.e. the spiral schema as part of the problem-solution process of filmmaking; (c) the production dimension, i.e. the spiral schema as a part of the competition of audiovisual production. (2) An even more important reason, though, for selecting just these two films has been the fact that Happy Death Day 2U is a sequel of Happy Death Day. In the "post-classical era" of global franchises, sequels, prequels, remakes, reboots and transmedia storytellings, this does not seem to be exceptional. However, in the context of the spiral narrative, this is an unprecedented step that raises several questions the article asks.
Downloads
Download data is not yet available.
Bibliografia
Baxandall, M. (1985). Patterns of Intention: On the Historical Explanation of Pictures. New Haven/London: Yale University Press.
Bordwell, D. (1985). Narration in the Fiction Film. Madison: The University of Wisconsin Press.
Caldwell, J.T. (2008). Production Culture: Industrial Reflexivity and Critical Practice in Film and Television. Durkham/London: Duke University Press.
Gombrich, E. H. (1960). Art and Illusion: A Study in the Psychology of Pictorial Representation. London/New York: Phaidon.
Gombrich, E. H. (1971). Norm and Form. Studies in the Art of the Renaissance. London/ New York: Phaidon.
Hediger, V, (2005). Spaß an harter Arbeit. Der Making-of-Film, in: V. Hediger, P. Vonderau (eds.). Demnächst in Ihrem KiNo. Grundlagen der Filmwerbund und Filmvermarktung. Marburg: Schüren, pp. 332–341.
Henderson, S. (2014). The Hollywood Sequel: History and Form, 1911–2010. London: British Film Institute / Houndmills: Palgrave Macmillan.
Kaye, D. (2019). Why Blumhouse's Jason Blum Wanted to make Happy Death Day 2U [online]. "Den of Geek!" February 15. ProQuest Central.
Kokeš, R.D. (2018). Spirála coby inovativní schéma filmového vyprávění. "Bohemica Litteraria", Vol. 21, No. 2, pp. 7–43.
Kokeš, R.D. [forthcoming]. Notes on 'Spiral Narrative' as a Creative Tactic in Cinema and Television, in: M. Przylipiak (ed.): Cinema and Narration. Fast, Slow and Reverse. Amsterdam: Amsterdam University Press.
Neale, S. (2000). Genre and Hollywood. London/New York: Routledge.
Nowell, R. (2020). Blood Money: A History of the First Teen Slasher Film Cycle. Bloomsbury: Bloomsbury Academic.
Petridis, S. (2019). Anatomy of the Slasher Film: A Theoretical Analysis. Jefferson: McFarland [Kindle Edition].
Pheasant-Kelly, F. (2015). Reframing Parody and Intertextuality in Scream: Formal and Theoretical Approaches to the 'Postmodern' Slasher, in: C. Wickham (ed.) Style and Form in the Hollywood Slasher Film. Palgrave MacMillan, pp. 149–160.
Rubin, D. (2012). How To Write Groundhog Day. Gainesville: Triad Publishing Company [Kindle Edition].
Smith, M. (1995). Engaging Characters. Fiction, Emotion, and the Cinema. Oxford: Clarendon Press.
Thompson, K. (2007). The Frodo Franchise. How The Lord of the Rings became a Hollywood blockbuster & put New Zealand on the map. Rosedale/New York: Penguin Books.
Wee, V. (2006). Resurrecting and Updating the Teen Slasher: The Case of Scream. "Journal of Popular Film and Television", Vol. 34, No. 2, pp. 50–61.
Zoë, W. (2019). Classical Hollywood Film Cycles. New York: Routledge.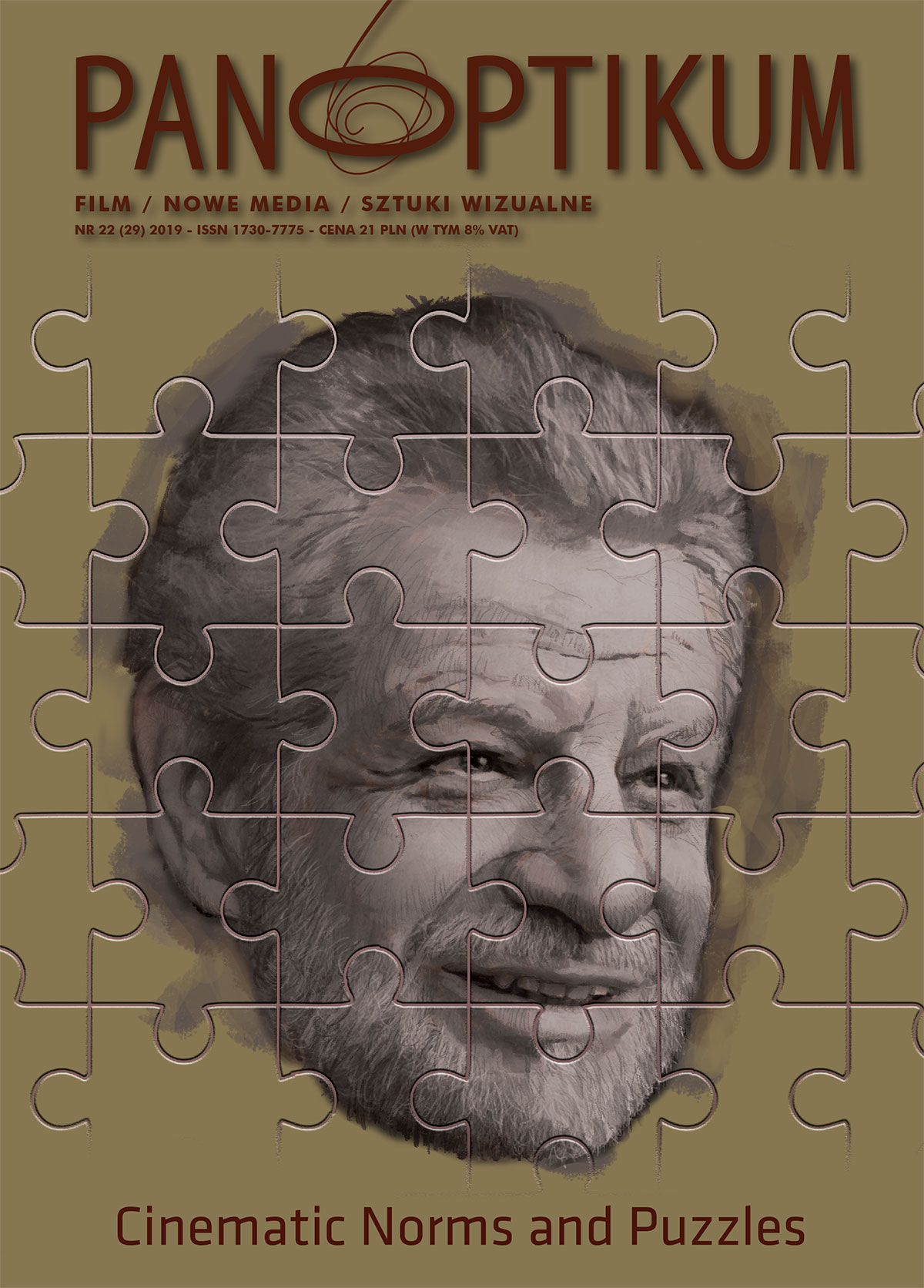 Pobrania
Jak cytować
Kokeš, R. D. (2019). Spiral, Slasher, and Sequel: Case of "Happy Death Day" (2017) and "Happy Death Day 2U" (2019). Panoptikum, (22), 128–143. https://doi.org/10.26881/pan.2019.22.04