"I like it close" – Jolanta Dylewska's art of cinematography
Słowa kluczowe:
women's cinema, women's cinematography, Polish Film, Łódź Film School, style in cinematography
Abstrakt
The author presents the cinematographer and director Jolanta Dylewska, striving to define her cinematographic style. Although Dylewska began working independently as a cinematographer only after the turn of 1989, her position in the history of Polish and European cinema can be determined through awareness of her female pioneership in this profession, set against the background of generations of graduates of the Cinematography Department at the Lodz Film School. The researcher focuses on films that are the result of Dylewska's collaboration with transnational directors, Agnieszka Holland (In the Darkness, Spoor) and Sergey Dvortsevoy (Tulpan, Ayka). The cinematographer denies that she has developed her own individual style, her goal is to find a style that will communicate the director's vision. The researcher, however, finds characteristic features in her images, such as telling stories through landscapes and faces, including animals, and immersing the viewer in images – by using light and sharpness and bringing all the cinematographer's technical expertise into play.
Downloads
Download data is not yet available.
Bibliografia
Bordwell, D., Thompson, K. (2018). Film Art: An Introduction, trans. B. Rosińska. Warszawa: Wydawnictwo Wojciech Marzec.
Gruca, I., Sendecka, M. (2002). Widzieć więcej – rozmowa z Jolantą Dylewską. "Film & TV. Kamera", nr 1.
Pelech, J.P. (2012). Czuję się, jakbym robiła pierwszy film… – rozmowa z Jolantą Dylewską. "Film & TV. Kamera", no. 1.
Szczepański, T. (1994). Droga Svena Nykvista. "Kwartalnik Filmowy", no. 7–8.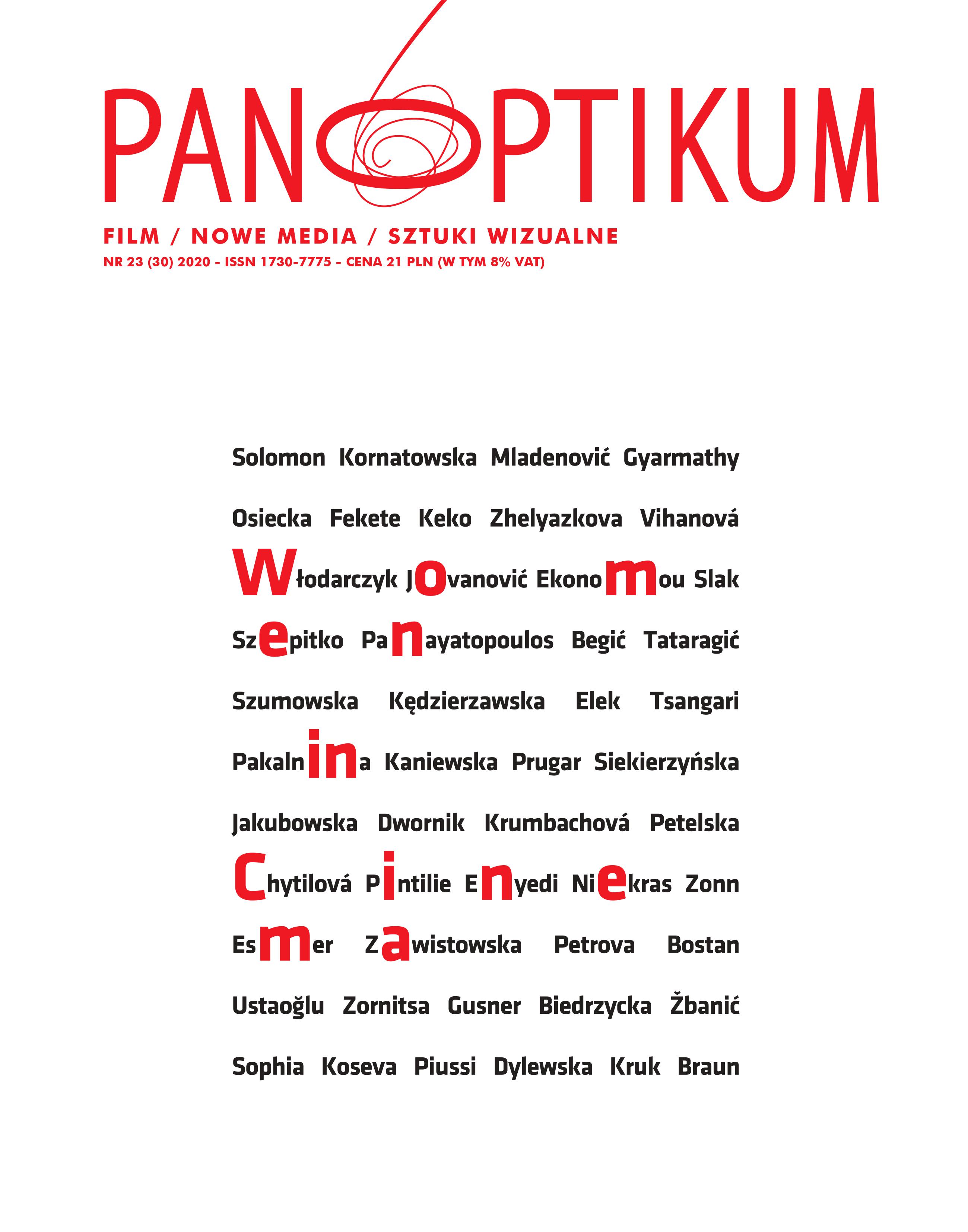 Pobrania
Jak cytować
Taras, K. . (2020). "I like it close" – Jolanta Dylewska's art of cinematography. Panoptikum, (23), 77–86. https://doi.org/10.26881/pan.2020.23.06