Smakowanie filmu. Kulinarna promocja filmu jako paratekst w kontekście badań nad międzynarodową recepcją kina azjatyckiego
Abstrakt
The proposed article revolves around broadening the definition of a paratext in the context of culinary promotion, presentation and analysis of the chosen Asian cinema festivals. Starting from theoretical and definitional issues, the authors define how culinary recipes appear in film art, outlining their roles, types, or structures. Furthermore, the reader has the opportunity to learn about the culinary paratexts accompanying the "Five Flavors" Asian Film Festival and the New York Asian Film Festival Winter Showcase in 2020. The article's main goal was complemented by the elements of the historical links between culinary and cinema in Asia. The authors' attention was also drawn by the international reception of food and film pairing. An essential point of reference for the authors is the transnational nature of culinary paratexts and the somatic character of the stimuli accompanying the shows.
Downloads
Download data is not yet available.
Bibliografia
Ahn, H., Kiaer, J. (2020). Pop Culture Words: How can K-Wave Turn Korean Words into Global, Translingual Words?, "English Today", vol. 38.
Bower, A.L. (2004). Reel Food: Essays on Food and Film. New York–London: Routledge. Box Office Mojo (n.d.). Extreme Job – Box Office Mojo. https://www.boxofficemojo.com/ release/rl34178561/?ref_=bo_tt_gr_1 (dostęp: 13.04.2021).
Cho J., Kim G. (2019). Fried Chicken Sales Ride On Blockbuster Movie Extreme Job. https://pulsenews.co.kr/view.php?year=2019&no=78251 (dostęp: 13.04.2021).
Crook, S., Hung, K.H. (2019). A Culinary History of Taipei: Beyond Pork and Ponlai. Lanham–Boulder–New York–London: Rowman & Littlefield.
Curtis, B., Pajaczkowska, C. (1994). 'Getting There': Travel, Time, and Narrative [w:] Travellers' Tales: Narratives of Home and Displacement, G. Robertson, M. Mash, L. Tickner, J. Bird, B. Curtis, (eds.) T. Putman, London–New York: Routledge.
Ferry, J.F. (2014). Food in Film: A Culinary Performance of Communication. New York– London: Routledge.
Fortney, L. (2020). 'Parasite' Turned a Korean Instant Noodle Dish Into a Hit at Fancy NYC Restaurants. https://ny.eater.com/2020/3/6/21153398/jjapaguri-ram-don-specials-nyc-parasite (dostęp: 11.04.2021).
Genette, G. (1997). Paratexts. Thresholds of Interpretation, translate J.E. Lewin. Cambridge: Cambridge University Press.
Golden III, L.B. (2020). NYAFF Winter Showcase 2020: Steal Your Heart With LOVE AT FIRST BITE For These Seven Edible Titles. https://filmcombatsyndicate.com/nyaff-winter-showcase-2020-steal-your-heart-with-love-at-first-bite-for-these-seven-edible-titles/ (dostęp: 9.04.2021).
Gray, J. (2010). Show Sold Separately. Promos, Spoilers, and Other Media Paratexts. New York: New York University Press.
Hertweck, T. (2015). Food on Film: Bringing Something New to the Table. Rowman & Littlefield: Lanham.
Kan, H. (2021). Korean Fried Chicken Picked As Most Popular Korean Dish Among Foreigners. http://www.koreaherald.com/view.php?ud=20210107001043 (dostęp: 13.04.2021).
Klecker, K. (2015). The Other Kind of Film Frames: A Research Report on Paratexts In Film. "Word & Image", vol. 31, no. 4.
Kroll, J. (2019). Kevin Hart to Star in English Remake of Korean Comedy 'Extreme Job' For Universal. https://variety.com/2019/film/news/kevin-hart-extreme-job-universal-1203200512/ (dostęp 13.04.2021).
Lee, H. (2019). South Korean Box Office: Local Comedy 'Extreme Job' Becomes Biggest Film Ever. https://www.hollywoodreporter.com/news/south-korean-box-office-local-comedy-extreme-job-becomes-biggest-film-ever-1191989 (dostęp: 13.04.2021).
Mahlknecht, J. (2011). The Textual Paratext – the Cinematic Motto and Its Visual Presentation on the Screen. "Word & Image", vol. 27, no. 1.
Marks, L. (2000). The Skin of the Film: Intercultural Cinema, Embodiment, and the Senses. Durham–London: Duke University Press.
Murczyńska, J. (2017). Focus: Bhutan. Niezwykłe filmy z himalajskiego królestwa na Pięciu Smakach. https://www.piecsmakow.pl/aktualnosc.do?id=283 (dostęp: 15.04.2021).
Pietraszko, A., Szczeblewska, A. (2021). Ewaluacja 14. Azjatyckiego Festiwalu Filmowego Pięć Smaków – Raport. Warszawa: Obserwatorium.
Przekop, E. (2020). Zupa sujebi. https://kukbuk.pl/przepisy/zupa-sujebi/ (dostęp: 17.04.2021).
Stanitzek, G. (2005). Texts and Paratexts in Media "Critical Inquiry", vol. 32, no. 1.
Simons R. (2019). 14th London Korean Film Festival: In Conversation with Lee Byeong- heon, Director of 'Extreme Job'. https://viewofthearts.com/2019/12/05/14th-london-korean-film-festival-in-conversation-with-lee-byeong-heon-director-of-extreme-job/, (dostęp: 17.04.2021).
Viggiano, B. (2016). Dish of the Week: Galbi (Korean-Style Short Ribs). https://www. houstonpress.com/restaurants/dish-of-the-week-galbi-korean-style-short-ribs-8941603 (dostęp: 18.04.2021).
Yee, Y.P. (2013). Taiwan Food Comedy Is a Smash Hit. https://www.asiaone.com/enter- tainment/taiwan-food-comedy-smash-hit (dostęp: 14.04.2021).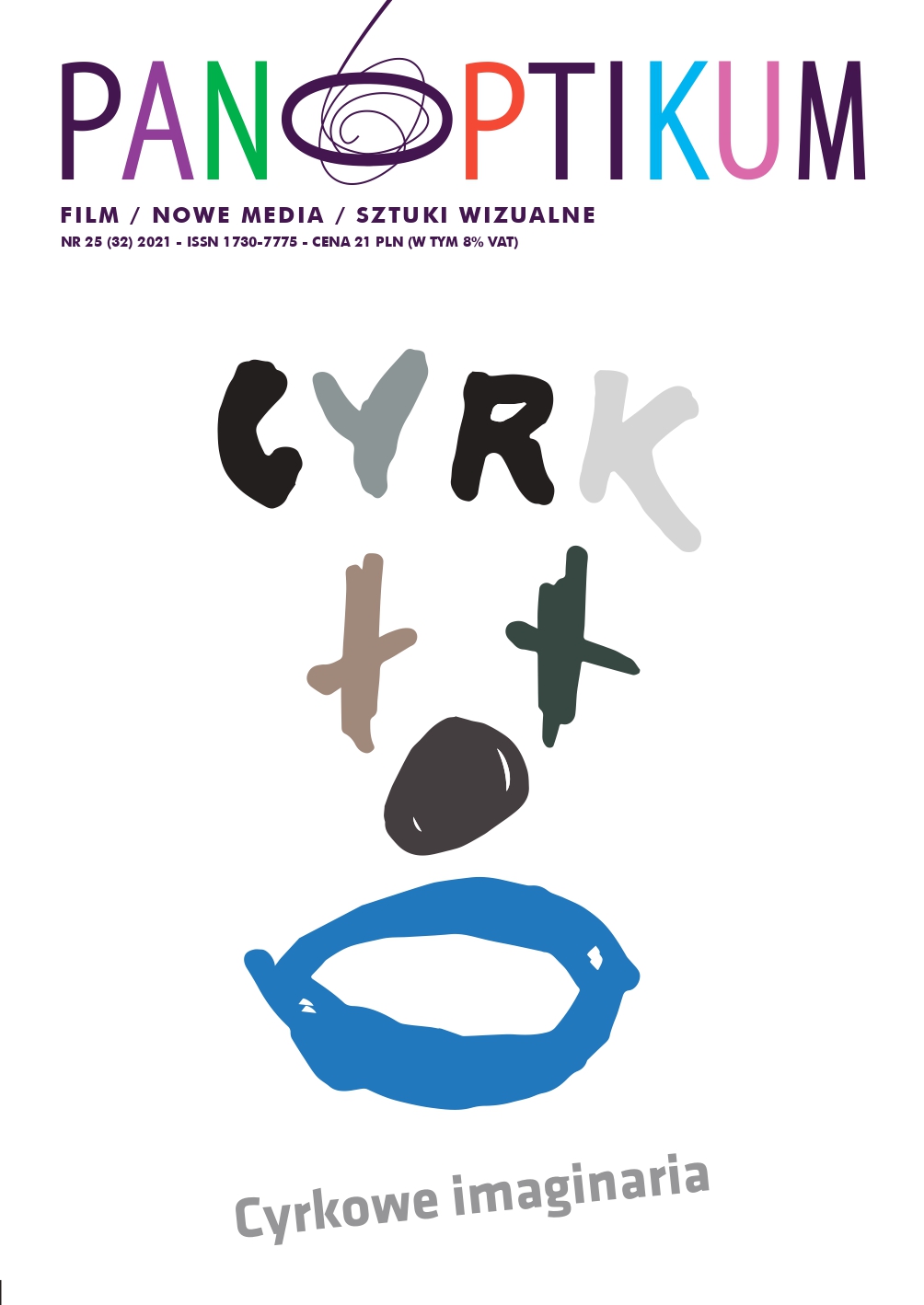 Pobrania
Opublikowane
2021-09-14 — zaktualizowane 2021-09-14
Jak cytować
Kiejziewicz, A. ., & Zwolan , M. (2021). Smakowanie filmu. Kulinarna promocja filmu jako paratekst w kontekście badań nad międzynarodową recepcją kina azjatyckiego. Panoptikum, (25), 155–170. https://doi.org/10.26881/pan.2021.25.09