Z dziejów potomstwa i wdowy po zmarłym podkomorzym kaliskim Rafale z Gołuchowa (zm. 1442). Przyczynek do historii życia rodziny szlacheckiej w późnośredniowiecznej Polsce
Słowa kluczowe:
genealogy, prosopography, medieval marriage law, late medieval Greater Poland
Abstrakt
The aim of the paper is to present these events and experiences whose occurrence in the life of a noble family in late‑medieval Poland was the consequence of the death of husband and father. This was achieved by means of reconstructing the life story of Elżbieta, the fourth wife of the Kalisz‑district chamberlain Rafał of Gołuchowo from the Wieniawa family, as well as that of his sons and daughter (Iwan, Rafał, Jan, Andrzej, and Cherubin, and their sister Barbara), after his death. This reconstruction essentially provided insight into such activities undertaken by them or with their participation as taking ownership of the property left to the widow, establishing custody of the children that had not yet come of age and of their assets, establishing guardianship of the as yet unmarried daughter and regulating the payment of her part of the family money in the form of a monetary dowry, and, in time, dividing the family estate between the brothers. These actions were, in a way, a natural consequence of the death of husband and father, and were a part of the life of most families living in those times. An analysis of their realisation in social practice based on relevant records in court's registers allow to understand the underlying legal customs, only partly reflected in the norms of the written law, as well as the events and experiences which resulted from the death of husband and father for his wife and children, and the role played by their relatives in this period of their lives.
Downloads
Download data is not yet available.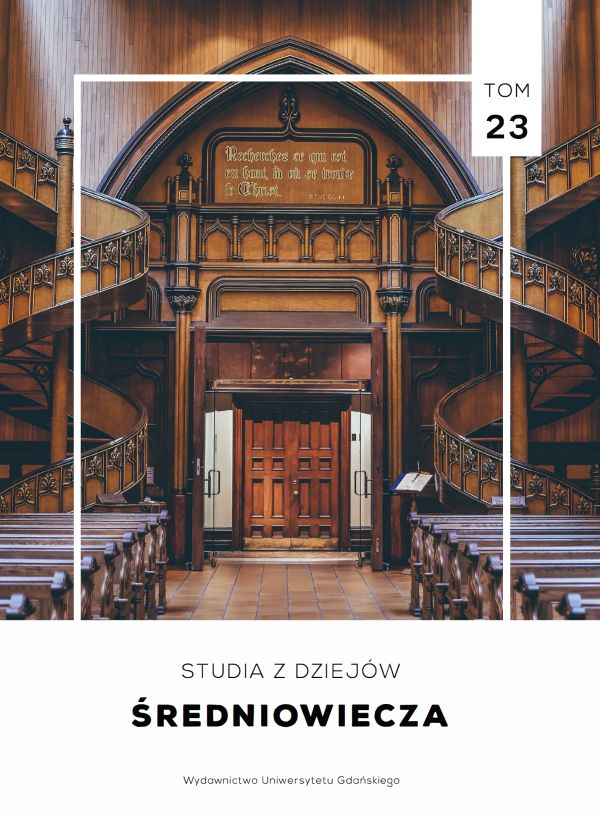 Pobrania
Jak cytować
Brzeziński, W. (2019). Z dziejów potomstwa i wdowy po zmarłym podkomorzym kaliskim Rafale z Gołuchowa (zm. 1442). Przyczynek do historii życia rodziny szlacheckiej w późnośredniowiecznej Polsce. Studia Z Dziejów Średniowiecza, (23), 65–82. https://doi.org/10.26881/sds.2019.23.02