Development of Constitutional Law through Constitutional Justice: Landmark Decisions and Their Impact on Constitutional Culture, Gdańsk University Press 2019
Abstrakt
In 2019, international legal culture in the area of constitutional law was enriched with a new and exceptional volume entitled Development of Constitutional Law through Constitutional Justice: Landmark Decisions and Their Impact on Constitutional Culture.
Published under the auspices of Gdańsk University Press and edited by Profes- sor Rainer Arnold, Professor Anna Rytel-Warzocha, and Professor Andrzej Szmyt, the volume is dedicated to the memory of Paweł Bogdan Adamowicz, President of the Gdańsk Municipal Council, Vice-Rector of Gdańsk University and Mayor of the city, a protector of constitutional values, a humanist, and a true European, devoted to the cause of tolerance, whose death was so untimely.
Downloads
Download data is not yet available.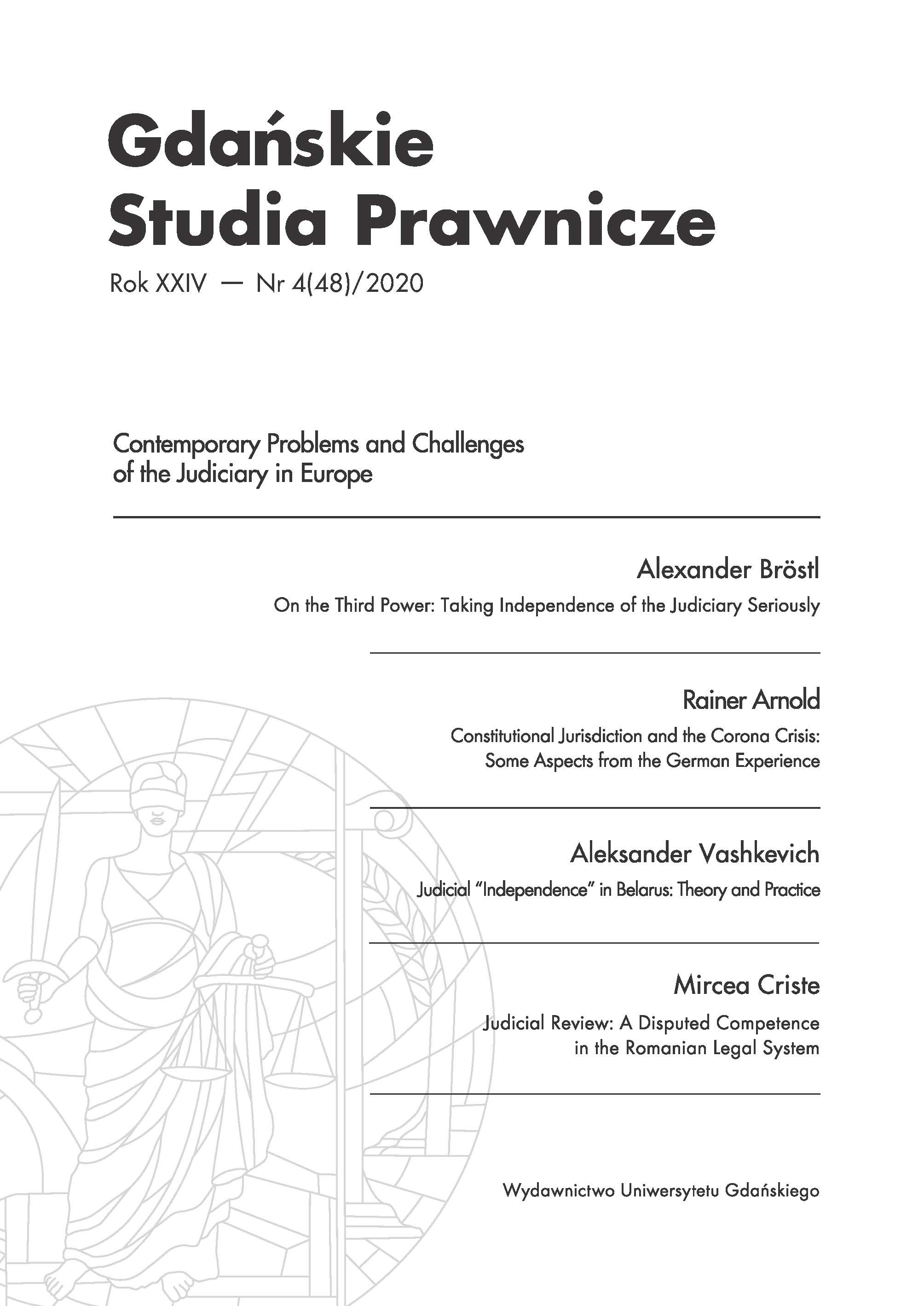 Pobrania
Jak cytować
Duminică, R. ., & Puran, A. N. (2020). Development of Constitutional Law through Constitutional Justice: Landmark Decisions and Their Impact on Constitutional Culture, Gdańsk University Press 2019. Gdańskie Studia Prawnicze, (4(48)/2020), 200–208. Pobrano z https://czasopisma.bg.ug.edu.pl/index.php/gdanskie_studia_prawnicze/article/view/5219