Self-management as neoliberal governmentality: The case of Turkish knowledge workers
Słowa kluczowe:
knowledge worker, self-management, neoliberal governmentality, subjectivity, Turkey
Abstrakt
Since the concept of knowledge work was first used by the business guru Peter Drucker, researchers have argued that new organizations depend on knowledge as their main production factor, and knowledge workers are the most important "assets" of these organizations. Drucker argued that knowledge workers themselves are responsible for their contribution to their companies; they must be "their own chief executive officers" and "manage themselves". This paper aims to critically assess arguments of Drucker and other management scholars on knowledge workers using the concept of neoliberal governmentality. Debates on neoliberal governmentality suggest that individuals are now controlled through responsible self-management. This paper argues that when we read management scholars' suggestions to knowledge workers accordingly, calls for self-management suggest more intense control of knowledge workers. Also, depending on in-depth interviews with twenty Turkish knowledge workers, this paper explains to what extent they practice self-management, and how they live through that kind of experience.
Downloads
Download data is not yet available.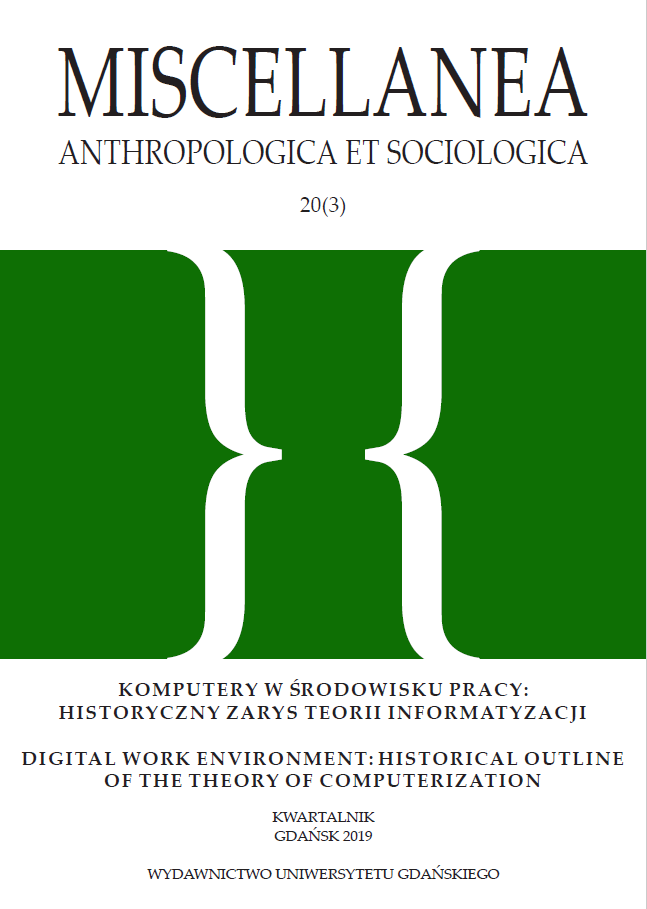 Pobrania
Jak cytować
Sener, M. Y. . (2019). Self-management as neoliberal governmentality: The case of Turkish knowledge workers. Miscellanea Anthropologica Et Sociologica, 20(3), 141–164. Pobrano z https://czasopisma.bg.ug.edu.pl/index.php/maes/article/view/3914