Incoherent Narration, Hauntology and the Liminal Status of Female Vampire in Swedish Films Frostbite and Let the Right One In
Jakub Sebastian Konefał

Uniwersytet Gdański
Słowa kluczowe:
Swedish cinema, horror, vampires, hauntology, parabasis
Abstrakt
This text is an attempt to analyze selected elements of the incoherent narration in the first contemporary vampire movie from Sweden. Frostbite (directed by Anders Banke, 2006) is an image that reinterprets classical horror figures in various ways. The authors of the script use visual patterns from films and horror novels, intriguingly linking them with social criticism and a feminist perspective. The incoherent models of the narration may also be found in such strategies as mixing serious topics with comedy and dyschronic presentation of elements related to the plot's time. By using these types of strategies the Swedish horror can be read as an attempt to create a hauntological reflection on the liminal status of vampires in postmodern fiction or even more general meditation on the spectral status of modern audiovisual media.
Bibliografia
Agamben, G. (2009). Nudities. transl. D. Kishik, S. Padatella, Stanford, California: Stanford University Press.
Agamben, G. (2007). Profanations. transl. J. Fort, New York: Zone Books.
Creed, B. (2007). The Monstrous-Feminine: Film, Feminism, Psychoanalysis. New York: Routledge.
Derrida, J. (2016). Widma Marksa. Stan długu, praca żałoby i nowa Międzynarodówka. transl. T. Załuski, Warszawa: Wydawnictwo Naukowe PWN.
Derrida J. (1989). "The Ghost Dance: An Interview with Jacques Derrida by Andrew Payne and Mark Lewis". trans. J-L. Svoboda. Public 2, pp. 60–73, Available at: https://public.journals.yorku.ca/index.php/public/article/view/29785/27369 [Accessed March 20, 2018].
Foucault, M. (1997). Narodziny kliniki. transl. P. Pieniążek, Warszawa: Wydawnictwo KR.
Gustafsson, F. (2017). The Man from the Third Row: Hasse Ekman, Swedish Cinema and the Long Shadow of Ingmar Bergman, New York: Berghahn Books.
Hakola, O. (2015). Nordic Vampires: Stories of Social Exclusion in Nordic Welfare States. In T. Gustafsson, P. Kääpä (ed) Nordic Genre Film. Small Nation Film Cultures in the Global Marketplace, Edinburgh: Edinburgh University Press.
Hemphill, J. An Unusual Romance. Available at: https://theasc.com/ac_magazine/December2008/LettheRightOneIn/page1.html[Accessed March 20, 2018].
Iversen, G. (2016). Between Art and Genre: New Nordic Horror Cinema, In M. Hjort, U. Lindqvist (ed), A Companion to Nordic Cinema. Chichester, Malden, Oxford: Wiley-Blackwell.
Lindqvist, J. A. (2008). Let the Right One In: A Novel, transl. E. Segerberg, New York: Thomas Dunne Books / St. Martin's Press.
Muszalski, M. (2016). Od Körkarlen do Frostbiten. Osiemdziesiąt trudnych lat w historii szwedzkiego horroru, In P. Kletowski (ed), Europejskie kino gatunków. Kraków: Wydawnictwo Uniwersytetu Jagiellońskiego.
Mutch, D. (2013). The Modern Vampire and Human Identity, Basingstoke, New York: Palgrave Macmillan.
Troy, M. H. (2015). Dealing with the Uncanny? Cultural Adaptation in Matt Reeves's Vampire Movie Let Me In. American Studies in Scandinavia, pp. 25-41.
Vaziri, T. The Cinematography of "Let The Right One In," Part 1. Available at: http://fxrant.blogspot.com/2009/11/cinematography-of-let-right-one-in-part.html [Accessed March 20, 2018].
Weinstock, J. (2012). The Vampire Film: Undead Cinema. New York, Chicester: Wallflower Press.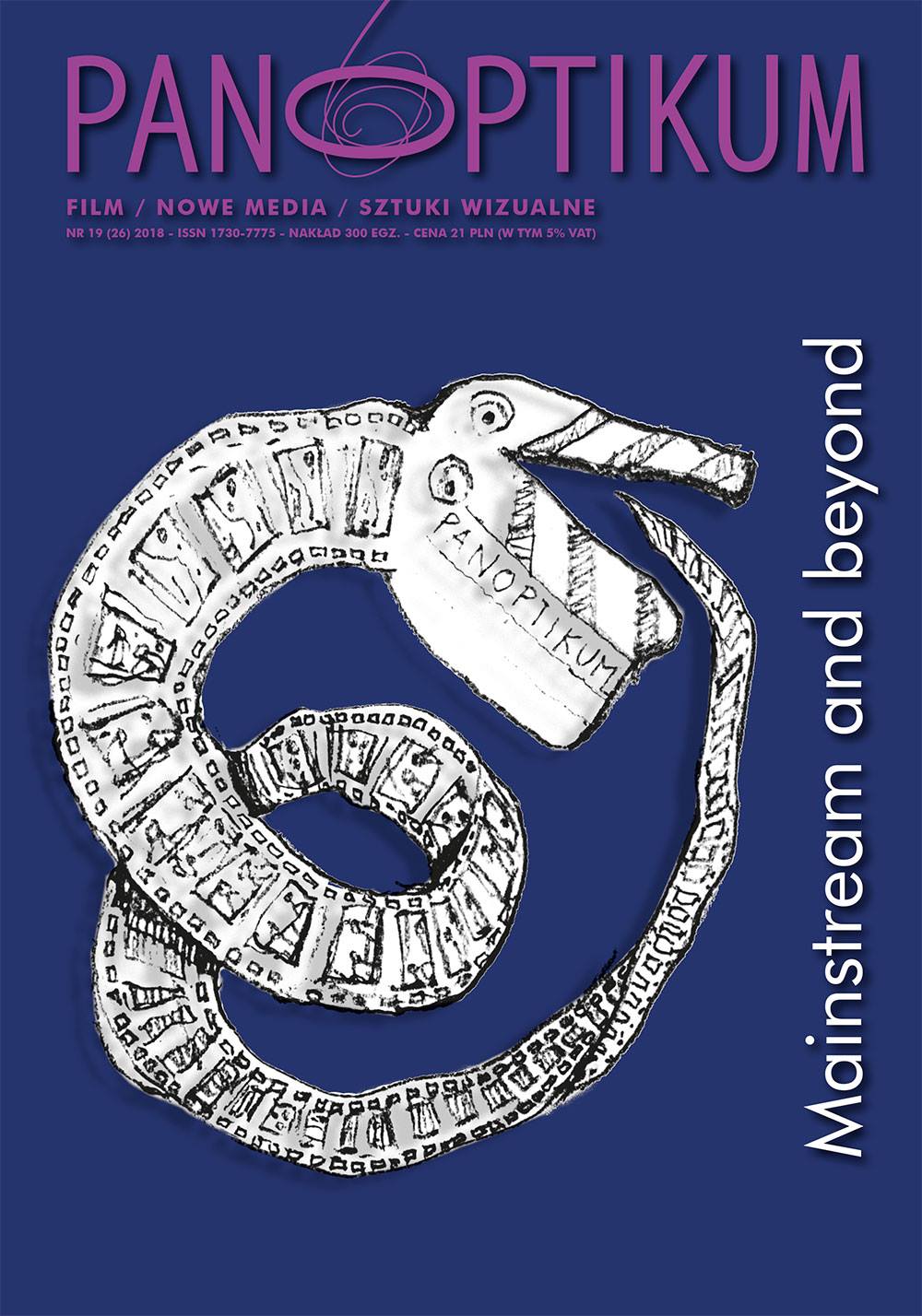 Jak cytować
Konefał, J. S. (2018). Incoherent Narration, Hauntology and the Liminal Status of Female Vampire in Swedish Films Frostbite and Let the Right One In. Panoptikum, (19), 95-107. https://doi.org/10.26881/pan.2018.19.07