Attention, Distraction and the Distribution of the Senses: "Slow", "Reflexive" and "Contemplative" between Cinema and the Museum
Słowa kluczowe:
attention, distraction, senses, cinema and museum
Abstrakt
A classic definition of attention designates it as "the selective perception of a particular stimulus, sustained by means of concentration and the willing exclusion of interfering sense-data". In our sense-data rich environments, attention has become a scarce commodity, increasingly valued and sought after, but with the paradoxical consequence that the very pursuit of attention cannot but register as distraction. How do artists confront and art spaces cope with this paradox, and how has the moving image in the museum changed the articulation of time, space and information that is narrative?
Downloads
Download data is not yet available.
Bibliografia
Bordwell, D., Steiger, J., Thompson, K. (1985). The Classical Hollywood Cinema. New York: Routledge.
Casetti, F. (2012). The Re-location of cinema. NECSUS. 2 November. https://necsus- ejms.org/the-relocation-of-cinema/ (accessed 11 June 2019).
Crary, J. (1999). Suspension of Perception. Cambridge, MA: MIT Press.
Elsaesser, T. (2009). The Mind-Game Film, in Buckland, W. (ed.), Puzzle Films: Complex Storytelling in Contemporary Cinema. Oxford: Wiley-Blackwell.
Elsaesser, T. (2011). Stop/Motion in Rossaak, E. (ed). Between Stillness and Motion: Film, Photography, Algorithms. Amsterdam: Amsterdam University Press.
Elsaesser, T. (2014). Media Archaeology as the The Poetics of Obsolescence. https://papyrus. bib.umontreal.ca/xmlui/handle/1866/21054 (accessed 9 June 2019).
Gasché, R. (2009). On Seeing Away: Attention and Abstraction in Kant". "The New Centennial Review" 8 (3).
Kittler, F. (1999). Gramophone Film Typewriter. Stanford: Stanford University Press.
Löffler, P. (2013). Bodies of Distraction, in Pirani, B. M., Smith T. S. (eds.). Body and Time: Bodily Rhythms and Social Synchronism in the Digital Media Society. Newcastle: Cambridge Scholars.
Pantenburg, V. (2014). Attention, please. Negotiating Concentration and Distraction around 1970. "Aniki: Portuguese Journal of the Moving Image" vol. 1, no. 2.
Sconce, J. (2000). Haunted Media: Electronic Presence from Telegraphy to Television. Durham NC: Duke University Press.
Stewart, G. (2007). Framed Time: Towards a Postfilmic Cinema. Chicago: Chicago University Press.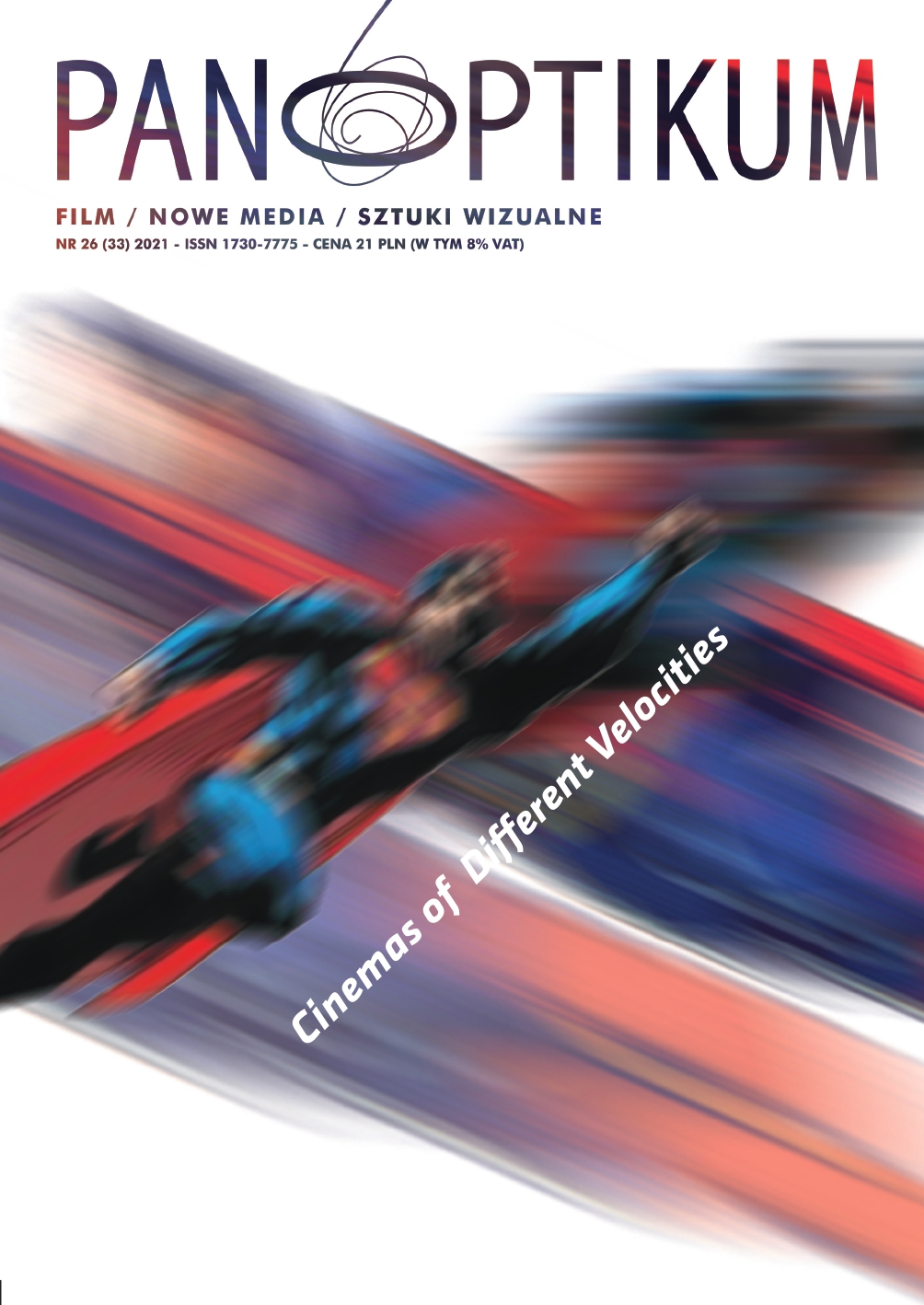 Pobrania
Jak cytować
Elsaesser, T. (2021). Attention, Distraction and the Distribution of the Senses: "Slow", "Reflexive" and "Contemplative" between Cinema and the Museum. Panoptikum, (26), 219–245. https://doi.org/10.26881/pan.2021.26.10