Specters of postcolonialism in HBO's Folklore
Słowa kluczowe:
horror, folklore, folk horror, Asian folklore, Wewe gombel, Pob, post-colonial
Abstrakt
This paper aims to present the Asian take on the folk horror subgenre. The author focuses on the HBO-produced anthology Folklore (2018–), which states the starting point for further analyses. Wajda starts by pointing to difficulties in defining 'folk horror' and its meaning for the development of global cinemas. The author describes and compares different approaches to this term and takes a closer look at relations between horror, its literary beginnings, and folk stories filled with grim and gruesome events. Concerning the above, Wajda observes that folk horror was primarily associated with British cinema in the late 1960s and 1970s, later developing into other countries. Furthermore, the author compares British folk horror with the new themes on the Asian ground presented in Folklore. Wajda points out that the current cycle of folk horror is a global phenomenon successfully adopted by Asian filmmakers.
Downloads
Download data is not yet available.
Bibliografia
Balmain, C. (2017). East Asian Gothic: A definitions. "Palgrave Communications", vol. 3, no. 1.
Baumgaertel, T. (2015). Asian Ghost Film vs. Western Horror Movie: Feng Shui. "Plaridel", vol. 12, no. 2.
Ben-Amos, D. (1971). Toward a Definition of Folklore in Context. "The Journal of American Folklore", vol. 84, no. 331.
Blake, L. (2008). The Wounds of Nations. Horror Cinema, Historical Trauma and National Identity. Manchester: Manchester University Press.
Boey, D. (2012). The National Specificity of Horror Sources in Asian Horror Cinema. [Diss] Brisbane: Queensland University of Technology.
Bordwell, D., Thompson, K., Smith, J. (2020). Film Art. An Introduction. New York: McGraw-Hill.
Das, J., Jardine, R. (2010). A History of Horror with Mark Gatiss. BBC Bristol Factual.
Galt, R. (2021). Alluring Monsters. The Pontianak and Cinemas of Decolonization. New York: Columbia University Press.
Kidd, B. (2008). Beyond the Grave: Horror and Indonesian Cinema. "Metro Magazine: Media & Education Magazine", vol. 157.
Van der Kroef, J. (1955). Folklore and Tradition in Javanese Society. "The Journal of American Folklore", vol. 68., no. 267.
Murphy, B. (2022). Folk Horror, [in:] S. Shapiro, M. Storcy (eds.), The Cambridge Companion to American Horror. Cambridge: Cambridge University Press.
Paciorek, A. (2018). Folk Horror: From the Forests, Fields and Furrows, in: A. Paciorek, G. Malkin, R. Hing, K. Peach (eds.), Folk Horror Revival: Field Studies. Durham: Wyrd Harvest Press.
Scovell, A. (2017). Folk Horror. Hours Dreadful and Things Strange. Leighton Buzzard: Auteur Publishing.
Trubshaw, B. (2010). Exploring Folklore. Wiltshire: Heart of Albion Press.
Wattanagun, K. (2018). The Phenomenology of Supernatural Belief. "Asian Ethnology", vol. 77, no. 1.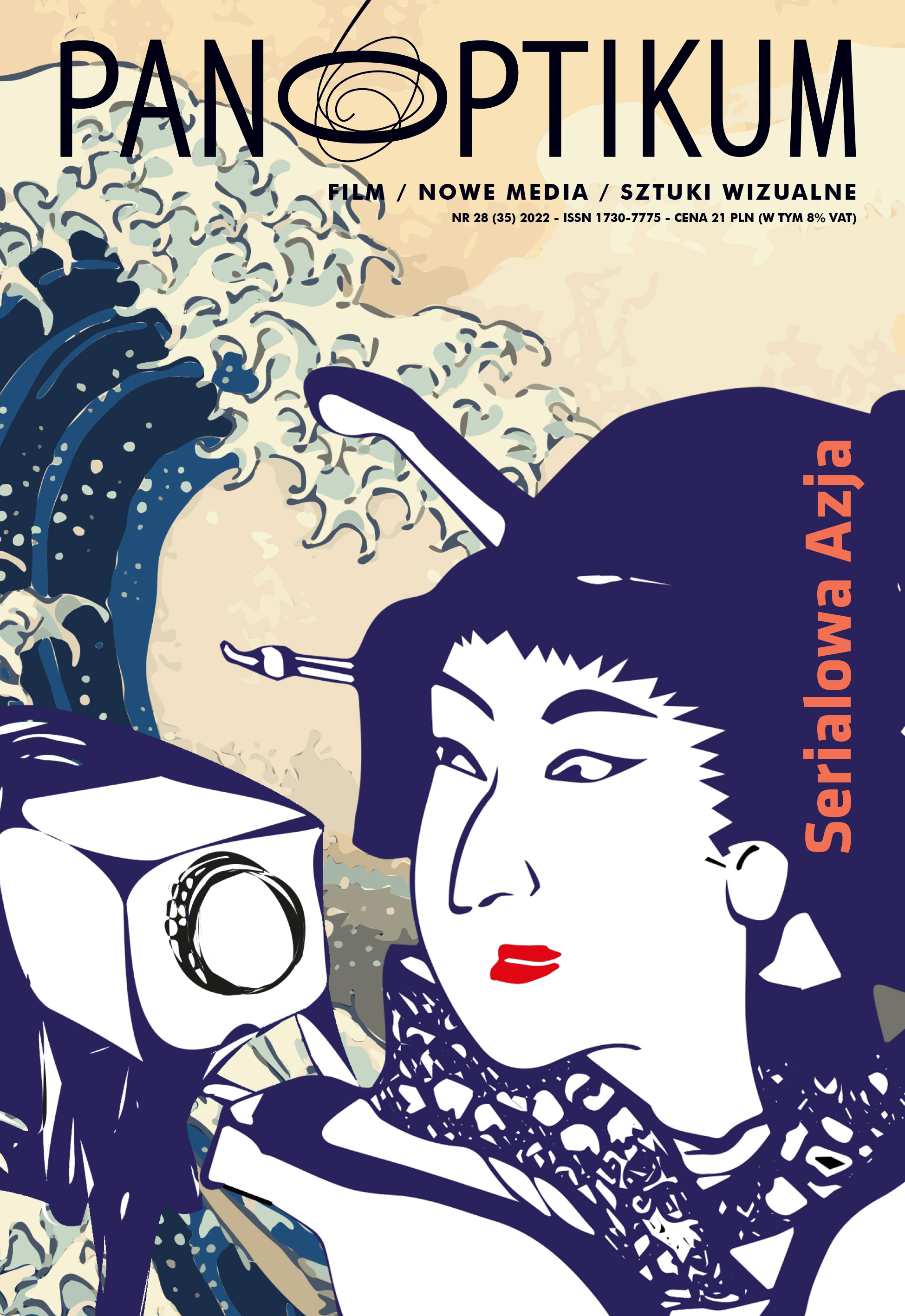 Pobrania
Jak cytować
Wajda, P. (2022). Specters of postcolonialism in HBO's Folklore. Panoptikum, (28), 86–97. https://doi.org/10.26881/pan.2022.28.05