Narrative Strategies in Contemporary Independent American Horror Movies
Grzegorz Fortuna Jr.

Uniwersytet Gdański
Słowa kluczowe:
American independent cinema, horror film
Abstrakt
The main aim of the article is to paint a picture of contemporary American  horror film and mark the division between its mainstream and independent sides. The first part focuses on topics, subgenres and strategies connected with mainstream American horror films; the second part is dedicated to the renaissance of low-budget, but original and artistically fulfilled horror movies produced outside Hollywood and directors that achieved commercial success thanks to following their vision and thinking outside the box. In the article, Grzegorz Fortuna Jr. uses methods connected with production studies research to discover how the economy, changing tastes of audiences and artistic ideas influence contemporary independent American horror film.
Bibliografia
Adamczak, M. (2010). Globalne Hollywood. Filmowa Europa i polskie kino po 1989 roku. Przeobrażenia kultury audiowizualnej przełomu stuleci. Gdańsk: słowo/obraz terytoria.
Berkowitz, J. (2015). The Horror: These Are The Movies With The Highest Return On Investment, FastCompany.com, https://www.fastcompany.com/3049133/the-horror-these-are-the-movies-with-the-highest-return-on-investment (accessed: 12.03.2018).
Bitel, A. (2016). Voices of the undead: Robert Eggers on The Witch. BFI.org.uk. http://www.bfi.org.uk/news-opinion/sight-sound-magazine/interviews/robert-eggers-witch (accessed: 12.03.2018).
Draven, D. (2013). Genre Filmmaking: A Visual Guide to Shots and Style for Genre Films. Taylor & Francis.
Follows, S., Nash, B. (2016). Do Good Reviews Lead to a Higher Chance of Financial Success?, AmericanFilmMarket.com, http://americanfilmmarket.com/do-good-reviews-matter/ (accessed: 12.03.2018).
Lamble, R. (2015). David Robert Mitchell interview: It Follows and horror, DenOfGeek.com, http://www.denofgeek.com/movies/it-follows/34247/david-robert-mitchell-interview-it-follows-and-horror (accessed: 12.03.2018).
IMDb (2018). Top-US-Grossing Horror Feature Films Released 2008-01-01 to 2018-01-01 With Country of Origin United States, https://www.imdb.com/search/title?title_type=feature&release_date=2008-01-01,2018-01-01&genres=horror&countries=us&sort=boxoffice_gross_us,desc (accessed: 12.03.2018).
Pheasant-Kelly, F. (2015). Reframing Parody and Intertextuality in Scream: Formal and Theoretical Approaches to the 'Postmodern' Slasher. In: Wickham Clayton, Style and Form in the Hollywood Slasher Film. Palgrave Macmillan.
Taroy, D. (2017). "The Blackcoat's Daughter" Director Oz Perkins On Why The Best Scary Movies Are Sad Movies, FastCompany.com, https://www.fastcompany.com/40400661/the-blackcoats-daughter-director-oz-perkins-on-why-the-best-scary-movies-are-sad-movies (accessed: 12.03.2018).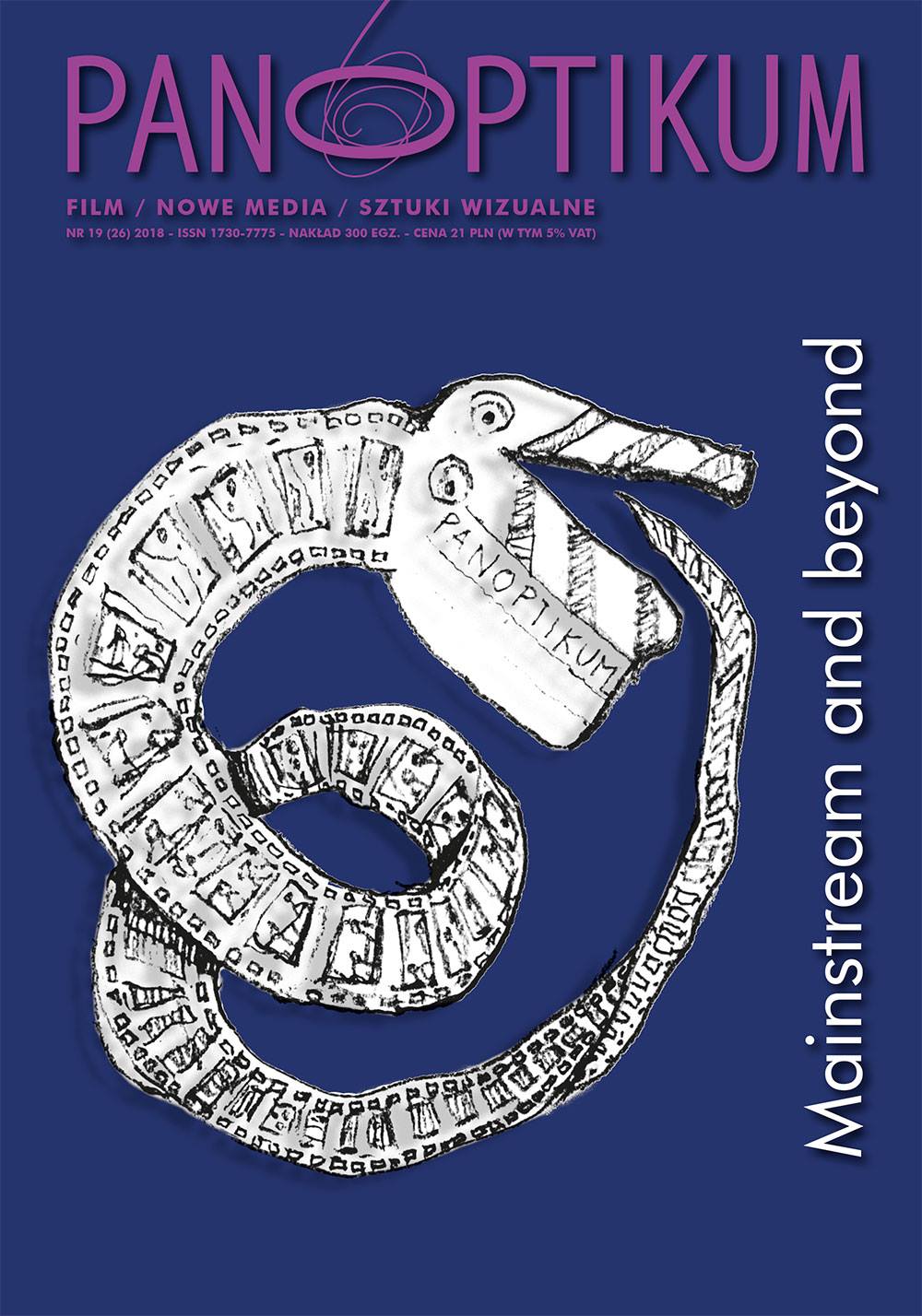 Jak cytować
Fortuna Jr., G. (2018). Narrative Strategies in Contemporary Independent American Horror Movies. Panoptikum, (19), 121-130. https://doi.org/10.26881/pan.2018.19.09