"Pornduction Studies". Produkcja i dystrybucja pornografii przed rewolucją cyfrową na przykładzie rynku brytyjskiego
Abstrakt
Thanks to legal and economic reasons the British market of pornographic films seems like a very interesting material for a case study, since fully legal distribution of adult films lasted only about a decade before it was wiped out by the Internet. The main aim of the article is to reconstruct the mechanisms of production and distribution of pornography in the UK before the Internet era and confront methods used by adult movie producers with those used by the makers of traditional movies. Most of the information is based on an interview conducted by the author with a former employee of Private Media Group, one of the biggest providers of pornography in Europe.
Downloads
Download data is not yet available.
Bibliografia
Albury, K. (2014). Porn and sex education, porn as sex education. "Porn Studies", vol. 1, no. 1-2.
Barss, P. (2011). The Erotic Engine: How Pornography has Powered Mass Communication, from Gutenberg to Google. Westminster: Anchor Canada.
BBFC (2014). BBFC Guidelines: Age Ratings You Trust, s. 24. http://www.bbfc.co.uk/sites/default/files/attachments/BBFC%20Classification%20Guidelines%202014_5.pdf (dostęp: 24.02.2016).
Brown, S. C. (2014). Porn Piracy: an Overlooked Phenomenon in Need of Academic Investigation. "Porn Studies", vol. 1, no. 3.
Cornell, D. (2000). Feminism and Pornography. Oxford: Oxford University Press.
Donnerstein, E. (1980). Pornography and Violence against Women: Experimental Studies. "Forensic Psychology and Psychiatry", vol. 347.
Gentleman, A. (2014). Sex Doesn't Sell: The Decline of British Porn. https://www.theguardian.com/culture/2014/oct/05/sex-sell-decline-british-porn-xbiz-regulations-children (dostęp: 20.02.2016).
Gov.uk (2016). https://www.gov.uk/sex-shop-and-cinema-licence (dostęp: 20.02.2016).
Kraus, S.W. (2016). Lights, Camera, Condoms! Assessing College Men's Attitudes Toward Condom Use in Pornography. "Journal of American College Health", vol. 64, no. 2, s. 139-146.
Martin, A. (2014). Sex Shops in England's Cities, [w:] P. J. Maginn, Ch. Steinmetz (red.), (Sub) Urban Sexscapes: Geographies and Regulation of the Sex Industry. Londyn i Nowy Jork: Routledge, s. 44-59.
Mowlabocus, S., Wood, R. (2015). Introduction: Audiences and Consumers of Porn. "Porn Studies", vol. 2, no. 2-3.
Legislation.gov.uk (2016). http://www.legislation.gov.uk/ukpga/1984/39/contents (dostęp: 20.02.2016).
Pornhub.com (2016). https://www.pornhub.com/event/10years (dostęp: 10.07.2016).
Ronson, J. (2016). Jon Ronson on Bespoke Porn: 'Nothing is Too Weird. We Consider All Requests'. https://www.theguardian.com/culture/2016/jul/29/jon-ronson-bespoke-porn-nothing-is-too-weird-all-requests (dostęp: 29.07.2016).
Ruberg, B. (2016). Doing it for Free: Digital Labour and the Fantasy of Amateur Online Pornography. "Porn Studies", vol. 3, no. 2.
Simpson, N. (2004). Coming Attractions: a Comparative History of the Hollywood Studio System and the Porn Business. "Historical Journal of Film, Radio and Television", vol. 24, no. 4.
SPACE.com (2000). 'To Boldly Go': Star Trek, Sex and Space. https://web.archive.org/web/20080706183639/http://www.space.com/sciencefiction/movies/milton_interview_000516.html (dostęp: 20.02.2016).
The-Numbers.com (2016). http://www.the-numbers.com/market/ (dostęp: 20.02.2016).
Travis, A. (2000). Straw's fury at obscenity verdict. https://www.theguardian.com/uk/2000/may/17/alantravis1 (dostęp: 21.02.2016).
Williams, L. (2010). Hard core. Władza, przyjemność i "szaleństwo widzialnego" (tłum. J. Burzyńska, M. Wojtyna, I. Hansz). Gdańsk: słowo/obraz terytoria.
Williams, L. (2013). Seks na ekranie (tłum. M. Wojtyna). Gdańsk: słowo/obraz terytoria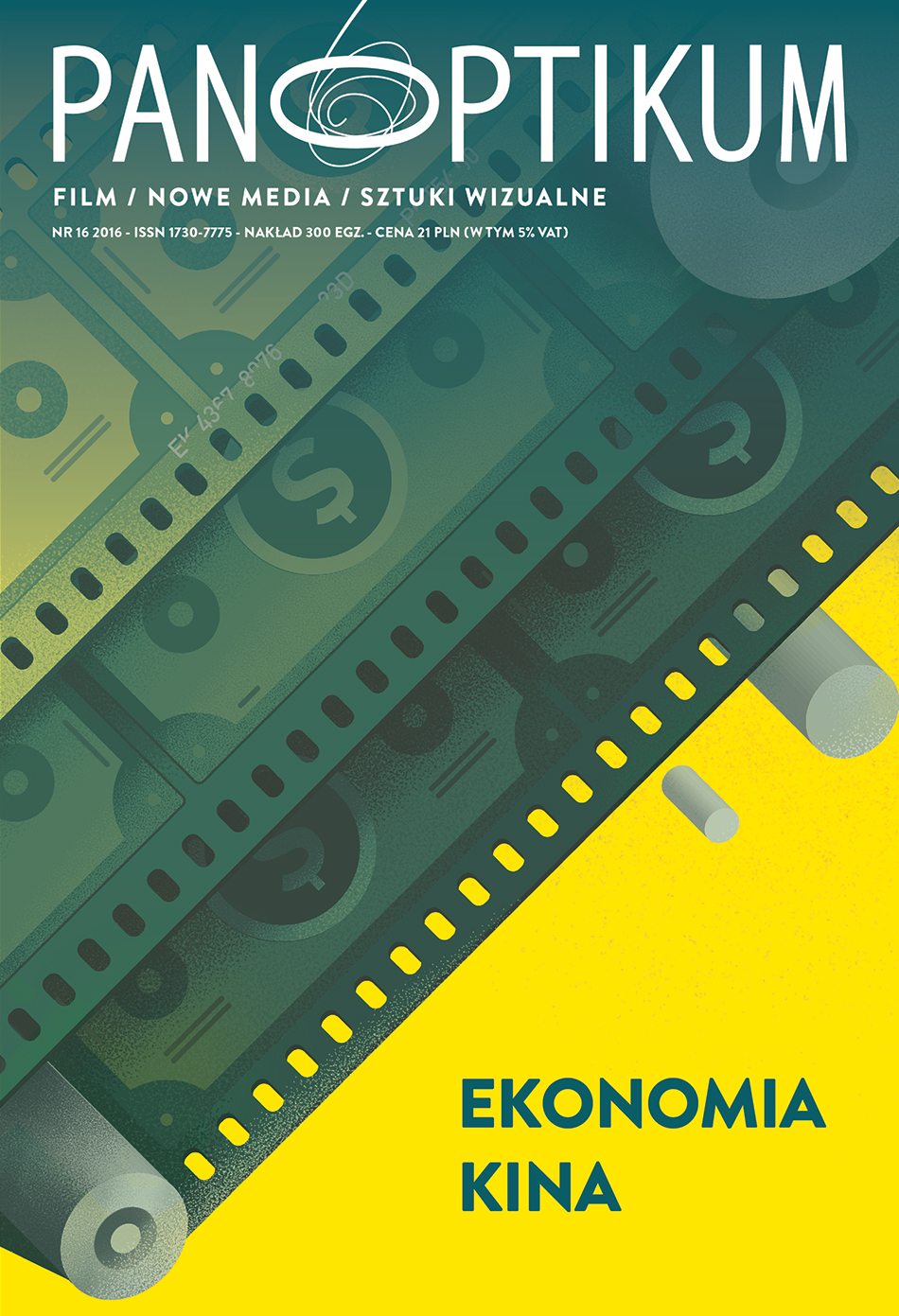 Pobrania
Jak cytować
Fortuna Jr., G. (2016). "Pornduction Studies". Produkcja i dystrybucja pornografii przed rewolucją cyfrową na przykładzie rynku brytyjskiego. Panoptikum, (16), 167–177. Pobrano z https://czasopisma.bg.ug.edu.pl/index.php/panoptikum/article/view/183